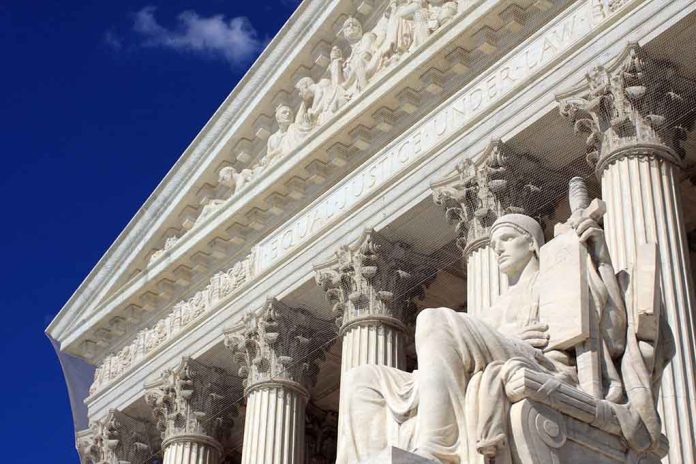 Supreme Court "Sleeper" Case Could Change Everything
(Daily360.com) – In 1978, the federal government passed the Indian Child Welfare Act (ICWA) to stop the practice of systematically removing Native American children from their parents and relocating them to other homes without cause. The law set standards for such actions and established trial jurisdiction over the matters, giving Native American families priority in placement over non-Native folks.
On November 9, the Supreme Court heard Brackeen v. Haaland, a case that could have serious consequences for "Native American rights and tribal sovereignty." Attorney Mary Kathryn Nagle said it could be "one of the most important cases" for the demographic to go before the high court, but she also called it a "sleeper" that isn't receiving much public attention.
Supreme Court's "sleeper" case is major clash over Native American adoptions https://t.co/9XBhrgcTPf pic.twitter.com/Yv9fuGbQOR

— The Hill (@thehill) November 6, 2022
The main argument in the case centers around who has jurisdiction over child custody disputes involving Indian nation citizens. Chad and Jennifer Brackeen fostered a Native American child in 2016, but their rights to the 10-month-old were terminated a year later. The Navajo Nation argued that under ICWA, the baby should be with a Navajo family.
The nation lost a subsequent court battle, and the Brackeens adopted the child. When the couple went to adopt the sister, the child's family blocked the action, and the would-be parents sued. The case sought to overturn the 1978 law, calling it unconstitutional.
In all, several white couples joined the suit as plaintiffs, along with the state of Texas, while many Indian tribes stood in opposition. The Supreme Court will now have to decide whether the act promotes discrimination. Its ruling could have an impact not only on native tribes and sovereignty but adoption possibilities as a whole.
Copyright 2022, Daily360.com