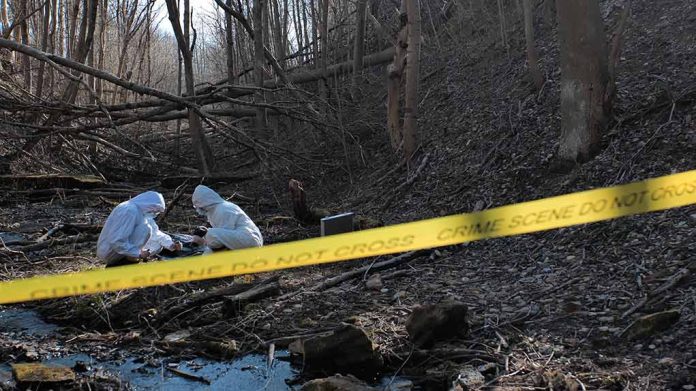 (Daily360.com) – For almost a decade the mystery of dead bodies found along the quiet Gilgo Beach on Long Island has mystified both authorities and curious citizens. The bodies of four women dubbed the "Gilgo Four" were found back in 2010 within three days of each other. 
The women were all prostitutes who were small in stature and found wrapped in camouflage burlap, leading authorities to believe they were killed by the same person. 
After more than a decade a shocking arrest was made late last week. The suspect arrested was a man named Rex Heuermann who lived in nearby Massapequa Park, Long Island. Heuermann has thus far been charged with the murders of three of the four women but is still just a  suspect in the fourth murder. Authorities say this "investigation is still in its infancy" as they follow up leads, look into items Heuermann may have kept as 'souvenirs', and attempt to match up other forensic evidence. 
The break in the case seems to have come from a tip police received from a local pimp combined with DNA evidence investigators recovered from a pizza crust the alleged killer had thrown away. Police say the DNA matches human hair found with one of the victims. Police say they've also connected Heuermann through cell phone records and credit card statements. 
The last victim of the four, a woman named Amber Costello, was seen with a person who may have been her killer, and the witness description matches the rather large Heuermann. The investigation has seen his house surrounded by police tape as items are removed and categorized. Additionally, Heuermann's brother, who lives in South Carolina, was paid a visit by the FBI. Law enforcement towed a green Chevrolet Avalanche was towed from the property that matches witness descriptions. 
Heuermann owns additional property in Las Vegas, Nevada, and authorities are looking into unsolved cases in that area to see if there may be connections to the alleged killer. Heuermann lived on Long Island, New York, and owned an architecture business headquartered on Fifth Avenue in Manhattan. The married father of two has been described by the attorney representing him in this case as intelligent, articulate and traumatized by the arrest and jailing. Heuermann has been under police surveillance for the last year.
Copyright 2023, Daily360.com