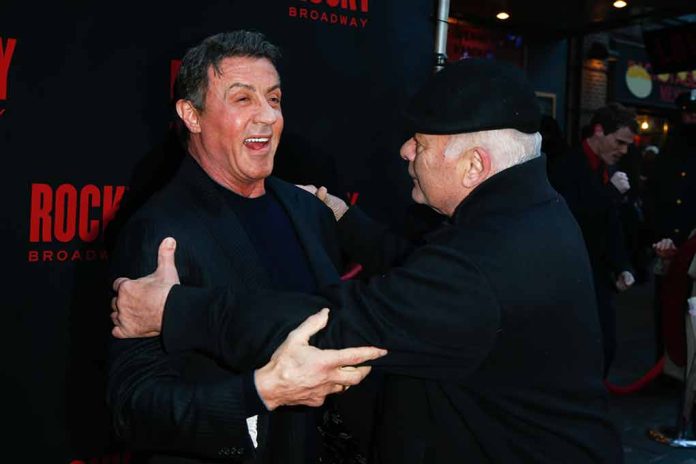 (Daily360.com) – Sylvester Stallone has been an action movie star for almost fifty years. Through that time his audience has seen him transform himself physically more than a few times from big and strong to lean and defined. Stallone says the hardest conditioning routine he ever took part in was for the 1982 film "Rocky III." He describes the efforts that went into his achieving a 2.8% body fat index as grueling. The film's climax would see his Rocky face off against the muscular Clubber Lang played by Mr. T. In order to achieve the low body fat percentage Stallone says he would eat as minimalist as he could, "maybe two small oatmeal cookies," brown rice, some tuna fish and as many as ten cups of coffee. While he achieved the look he wanted, he also describes the deleterious effects this diet had on him. He says he became extremely forgetful, his "memory was shot" and he was suffering other physical ailments.
Now at 76 years old the star says his workouts are less bulk building or sculpting but more like "physical therapy." He uses resistance bands and cable-based weights to "keep those joints moving." Stallone details an action movie career that has taken its toll on his body with surgeries to his back on five occasions, his shoulder twice, three neck fusions as well as procedures on both of his knees. 
It's not only his diet that has changed; his filming has gone from big-screen action to small screen reality. The 'Italian Stallion' stars on the Paramount+ show "The Family Stallone" along with his wife Jennifer Flavin, and their three adult daughters. Stallone and wife Jennifer were married in 1997 but she filed for divorce in 2022 before the pair decided to reconcile one month later. Stallone also stars in the scripted "Tulsa King" for Paramount+, playing a mafia member released from prison and setting up a criminal organization in the Oklahoma city.   
Copyright 2023, Daily360.com