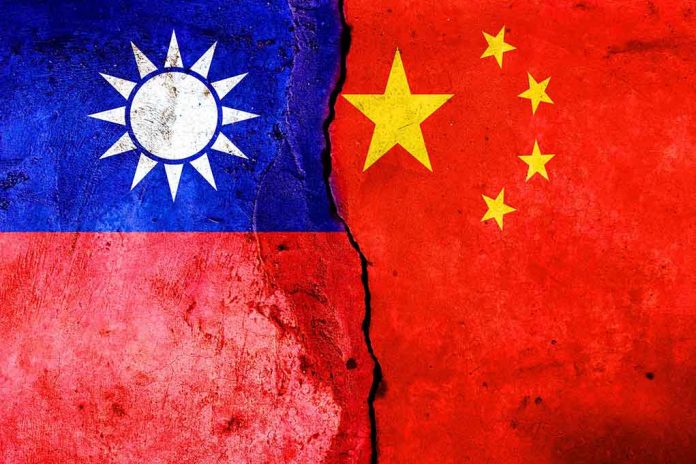 (Daily360.com) – Chinese President Xi Jinping and Russian President Vladimir Putin met in Moscow this week to discuss many topics and show the world their nation's "friendship without limits." Xi and Putin made a deal on a gas pipeline running from Siberia to China, which is now entering finalization. Since the inauguration of Joe Biden as America's 46th President, Russia, and China have grown friendlier and done more business together than ever before. The leaders contend that the West works together to keep their nations segregated and contained. During remarks, the leaders referred to each other as "dear friends" despite the International Criminal Court issuing a warrant for Putin's arrest pertaining to war crimes allegedly committed in the ongoing war with Ukraine.
Whenever the Chinese Communist Party (CCP) flexes its muscle in any way the nation of Taiwan watches closely. The nation lives under constant threat of being invaded, attacked, or otherwise claimed by the CCP. President Xi made remarks about and offered a proposal for brokering a peace deal between his ally Russia and their combat for Ukraine. The move would give Xi even more gravitas on the world stage. For his part, Taiwanese Foreign Minister Joseph Wu is not very impressed with the CCP's peace proposals. In a tweet, he expressed that CCP threatens war with his nation but proposes peace between others. He wrote "we ain't no idiots" and further wrote that Xi and Putin should stop their own aggression and intimidation tactics.
Wu is rightfully concerned as many experts have theorized in some ways the war between Russia and Ukraine could link to a potential China conflict with Taiwan. They are similarly larger more powerful nations who believe each of these smaller nations is their rightful territory and not independent nations. For their part, Taiwanese president Tsai Ing-Wen is scheduled to travel through the United States as well as Central America late in the month.
Copyright 2023, Daily360.com