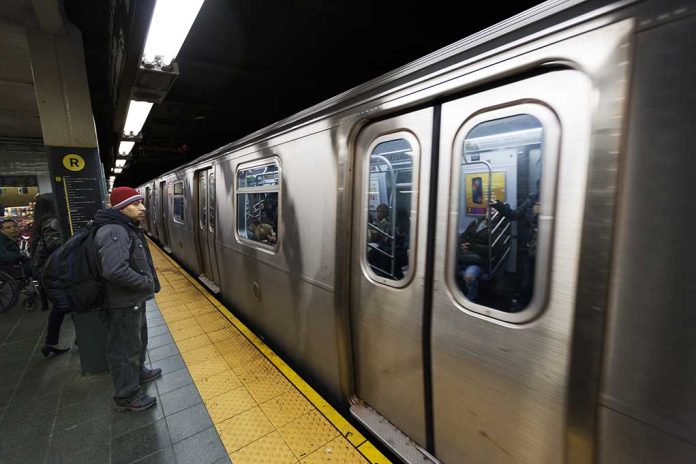 Teen Dies While Engaging in Century-old Trend of Subway Surfing
(Daily360.com) – In October 1904, the New York City Subway opened its doors to the public, and a new era of transportation in the Big Apple began. At the time, the price of a ride was a nickel, but some people weren't interested in simply riding inside the car, they wanted to travel from point A to point B on top of the locomotive. This practice is called subway surfing, and it continues to this day.
On December 1, an unidentified 15-year-old boy fell off the J train while engaging in a dangerous practice and died. NYPD said the teen got swept under the train and touched the electrified third rail containing 625 volts of electricity. Authorities rushed to the scene, but it was too late.
A 15-year-old boy has died after falling off a train while subway surfing in Brooklyn, police say. https://t.co/quwu0Dm1AC

— NBC News (@NBCNews) December 2, 2022
In June, another boy the same age was seriously injured while subway surfing, and in October 2021, a 32-year-old man fell off the J train and died. There are many stories like these of individuals severely hurt or killed while riding on top of trains in NYC. The Metropolitan Transit Authority said there were 627 recorded incidents during the first six months of 2022 — an almost 85% increase from the same time period in 2021.
Someone who used to participate in the thrill-seeking event told The Guardian that people subway surf for the adrenaline rush. He only stopped because his friend was killed while riding on top of the rails.
MTA Chief Safety and Security Officer Patrick Warren called the practice "reckless and extremely dangerous."
Copyright 2022, Daily360.com