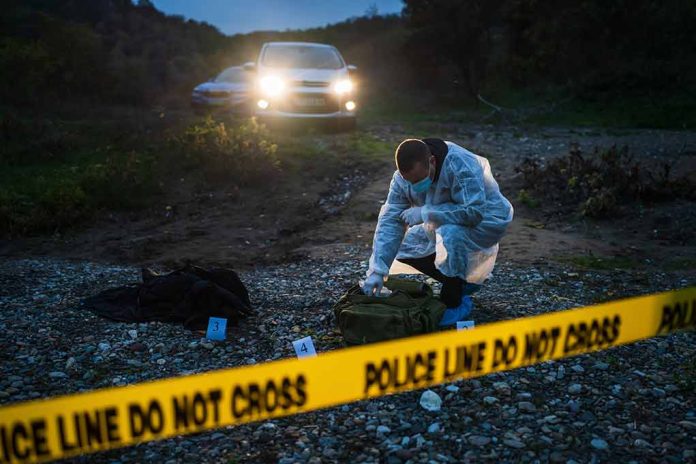 (Daily360.com) – A 42-year-old Colorado mother, along with her 14-year-old son and 41-year-old sister, have been found dead in Gunnison County after trying to survive 'off the grid.' The mother, Rebecca Vance, decided she wanted to leave the trappings of civilization and live off the land. 
She eventually convinced her sister Christine Vance to come with her and Rebecca's son. Family members say Christine didn't want to partake in the endeavor but was eventually talked into it by Rebecca. They say Christine decided to go in part to look out for her sister and nephew. The child who was not identified by name is said to have been nervous about the lifestyle change but did not want to be separated from his mother. 
None of the three had any real survival experience or training. Rebecca Vance led them to their new 'home' in October just before the winter making the effort to survive particularly more difficult, especially for novices. Trevala Jara, the stepsister of the women, said Rebecca refused to tell the family where her destination would be, making it impossible for family members to check up on the trio. Jara said that Rebecca Vance was an introverted person who could not be persuaded to abandon her survivalist plan. She describes their preparation as little more than watching a series on YouTube videos on the subject of survival.
Last winter in Colorado was particularly harrowing and it seems the boy, his mother, and her sister, did not survive very long. Their campsite and bodies were found in July. The bodies were described as practically mummified; the boy was discovered by a hiker near "Gold Creek Campground" about 100 miles from their original home. The women were found later in a blue tent in a nearby encampment. All three were severely malnourished; the boy weighed only 40 pounds which is less than half the weight of a normal boy his age. All three died from a combination of malnutrition and hypothermia. Authorities say no food or heating equipment was found at the site, just empty food cans and literature on survivalism.  
Copyright 2023, Daily360.com