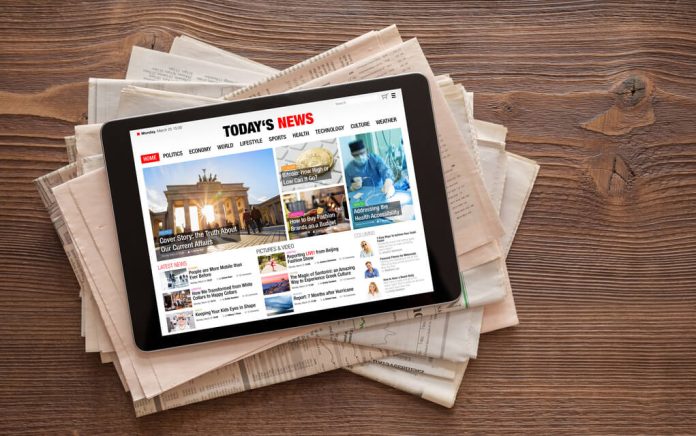 (Daily360.com) – As President Biden finally held a daytime press event, the White House Press Office banned the New York Post from sending a representative. The Post has closely covered his son Hunter's legal woes and ongoing investigations for multiple crimes including tax fraud. They've been shining a light on Joe's involvement with Hunter's partners, the 'laptop from hell' and their family's ties to agents of China, Russia and Ukraine.
With all that's going on and with Biden's numbers plunging this press event was somehow only about airline policies and was co-headlined by Transportation Secretary Pete Buttigieg. The event had only 50 seats for press of which 20 remained unfilled. Biden accepted no questions randomly or shouted out, only questions from journalists Biden called on. Readers may recall Biden fielded some questions back in February one of which was from the NY Post regarding the family's links to China, Biden became visibly annoyed remarked about rude journalists and immediately left the room. 
The Post reports the White House gave them a curt statement detailing their inability to issue a credential to the fifth-largest news website in the country. They pointed them instead to the government website carrying the event live and said should a credential "become available" they would be informed.
The Biden White House which likes to laud itself for its openness to the press does have some sort of prescreening process for which entities are allowed to attend. A media group of 73 journalists including representatives of roughly two thirds of the White House briefing room signed a letter requesting information about how this process works. The administration declined to comply and still adhere to the mysterious process. 
Biden had claimed he would hold a "major news conference" late last week where he inferred he'd take various questions. However, this did not transpire instead he did a one on one interview with MSNBC host Stephanie Ruhle. She asked what many believe were 'softball question' and was interrupted by Biden staffers when they felt she crossed a line of permitted questions.
Copyright 2023, Daily360.com