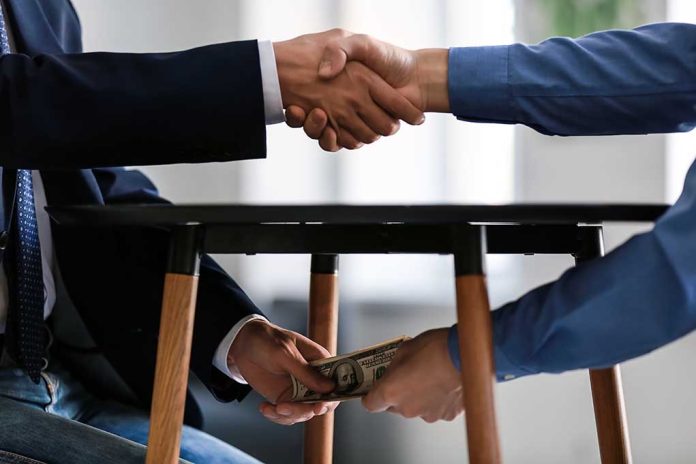 (Daily360.com) – This week the Health, Education, Labor, and Pensions (HELP) Committee is holding hearings regarding drug prices. One person testifying is Moderna CEO Stéphane Bancel, who will be answering about Moderna's plan to quadruple the price of its pandemic shot. The Committee is run by Chair Senator Bernie Sanders (I-VT) and its Ranking Member is Bill Cassidy (R-LA) both of whom claim to want price reductions on drugs.
Moderna is currently in the midst of fighting a copyright lawsuit from biotech firms Arbutus Biopharma and Genevant Sciences, who allege the company stole their technology and used it to develop its pandemic shots. Moderna showed revenues of $18.4 billion for 2021 and 19.2 billion for 2022, the government contracts for the pandemic shot proved quite lucrative as Moderna's sales for 2020 were $800 million. Bancel as CEO pocketed half that 2020 number alone, pulling down $400 million in salary, stocks, and other payments since the agreement with the government.
Arbutus and Genevant allege the lipid nanoparticle technology that formed the basis for their injection formula was their patented property. Should they win this suit Moderna would be liable to pay each company massive royalties. Most of the money Moderna earned stemmed from U.S. taxpayers since the pandemic injections were paid for by the U.S. government and then distributed free of charge. They further received $2.5 billion in government-allotted tax money for vaccine development.
The Biden administration is tied into this litigation as well. Last month the Department of Justice (DOJ) through the filing of a statement of interest is offering to take on the liability of Moderna's potential patent infringement judgment. This would shift the judgment from Moderna to the Treasury Department.
Moderna's position in the suit is that it did not steal the patented technology. They contend that by using a seldom referenced 100-year-old statute, liability belongs to the government since it funded the development which led to the eventual product (the formulated pandemic injections).
Copyright 2023, Daily360.com