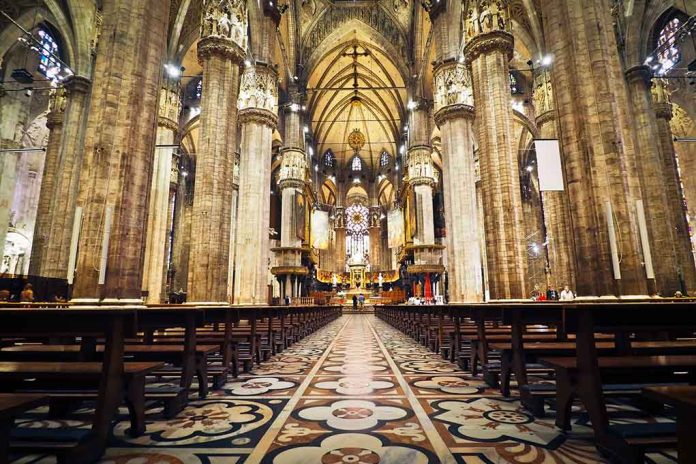 (Daily360.com) – The FBI is laser-focused on finding American "extremists" anywhere they can. The latest target is among parishioners of the Catholic Church. Jim Jordan (R-OH), Chairman of the House Judiciary Committee, sent a letter to FBI Director Christopher Wray which made public the Agency's use of an undercover asset working to find dirt on Catholic Americans. The Judiciary Committee issues a subpoena for Wray to appear before them and justify these investigations.
This all follows the January leak of a memo issued by the Richmond FBI office, which suggested Roman Catholic masses performed in Latin attracted Catholics who were anti-LGBTQ, anti-Semitic, anti-immigrant, and in the same way "white supremacist." Jordan has requested additional documents and more information about why this has been concluded and why these investigations were funded. The FBI sent an 18-page reply to Jordan which he termed "substandard and partial."
Jordan focused his questions on why the FBI would send undercover agents into the church trying to form relationships with parishioners and clergy to inform them of the government. The FBI responded by saying they are trying to stop people from "radicalization" and turn them into informants on fellow parishioners who may harbor "extreme" views. It was upon receiving this rationale that the committee demanded more files and information. The subpoena was issued after Jordan felt Wray 'disregarded' the initial voluntary appearance request. The FBI has confirmed receiving the subpoena and claims to be working on the response to the requests.
Last month Wray testified before the Senate Selected Committee on Intelligence and boasted about removing a document from all FBI systems that targeted people based on their religious beliefs. Attorney General Merrick Garland similarly testified to the Senate in March that he viewed the memo regarding religious targeting as "appalling." Garland also said he did not believe any FBI informants were inside Catholic churches.
Copyright 2023, Daily360.com