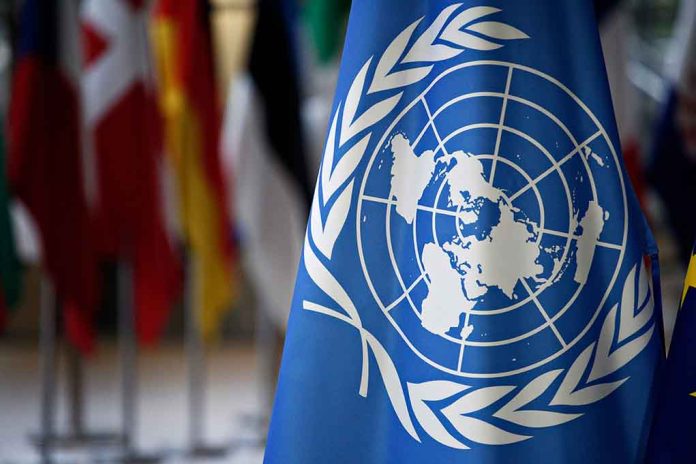 (Daily360.com) – The United Nations (U.N.) has a policy where the head of its Security Council rotates alphabetically monthly; meaning Russia takes the position once every 15 months. Russia last held the seat in February of 2022, the month they launched their invasion of Ukraine. The man in the seat is named Vassily Nebenzia, the Russian ambassador who pledged his commitment to peace and prosperity for all. Nebenzia says he will serve, as Russians have in the past, with dedication to "values we cherish" as he works to keep in line with United Nations objectives. Nebenzia Said Russia has always been "an honest broker" when holding council presidencies.
Linda Thomas-Greenfield, the Unites States ambassador disagrees; she told the media the Biden Administration has concerns. Chief among them is the spread of what she terms as "disinformation" and promote untruths about their conflict with Ukraine. She said she and the administration stand ready to call them out "every single moment" where they feel disinformation is spread. Thomas-Greenfield was joined by Joseph Borrell the European Union foreign policy chief, as both referred to Russia's Council role as an "April Fool's joke."
James Kariuki, Britain's deputy U.N. ambassador, was more aggressive in his remarks stating that Russia's attempt to redraw border lines through conflict and force is in diametric opposition to what the U.N. stands for. He also referenced Russian President Vladimir Putin being indicted by the International Criminal Court (ICC) over allegations pertaining to the kidnapping of Ukrainian children. Kariuki said the U.K. will keep its seat on the council as a means of drawing attention to what he calls Russia's "Illegal war" as well as echoing the American ambassador's goal of calling out disinformation. He also said he'd like to continue monitoring peace threats to Africa and the Middle East.
Volodymyr Zelenskyy, the President of Ukraine denounced this appointment as a "bankruptcy" of the U.N. council. He also called for the council to be overhauled. The United States said despite their objections and those of Zeleneskyy they have no avenue to block the appointment.
Copyright 2023, Daily360.com