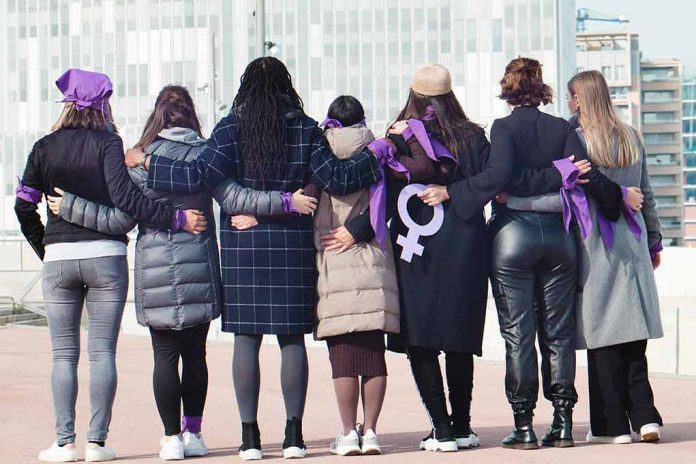 (Daily360.com) – As the summer winds down and school starts up again many young women will be off to college and a portion of those women will look to join a sorority house. However, the process is not as easy as signing up and becoming a member. There is a long-standing process that may differ from school to school and sorority to sorority but have general commonalities. The bigger and more popular the sorority, the more competition there will be for spots and the harder it will be to get selected to pledge. 
As with most selection processes that require certain criteria be met, a little cottage industry is springing up of coaches or advisors to help the PNM's successfully reach member status. One such person is Lorie Stefanilli who is an alumnus of Chi Omega Sorority and graduate from University of Texas, El Paso in 1996. Stefanilli says, in the age of social media the woman must create a brand online as 'actives' will be going through and reviewing all her social media.
Traditionally, sorority houses will hold a weeklong series of events for potential recruits can attend, if they like the vibe and culture they can "bid" to join the house. Should their "bids" be accepted on Bid Day the potential recruit will be elevated to "potential new member" or PNM for short. Once a young woman is an official PNM she will set out to impress "actives" which is the term for women who are already sorority members.
Stefanilli wants to give her customers a leg up. For up to $2,000 Stefanilli will go examine the woman's social media, look over her general appearance and size up her attitude and then "take the rough edges off." She says her social media should reflect a well put-together woman who enjoys an active social life with friends and activities. A woman should minimize the "bikini photos" and not lip sync any songs people may find offensive. Stefanilli says she's part coach and part therapist and has so far seen 11 of 12 clients be accepted with the lone exception having dropped out because she felt that she didn't want to be part of sorority life after all. 
Copyright 2023, Daily360.com