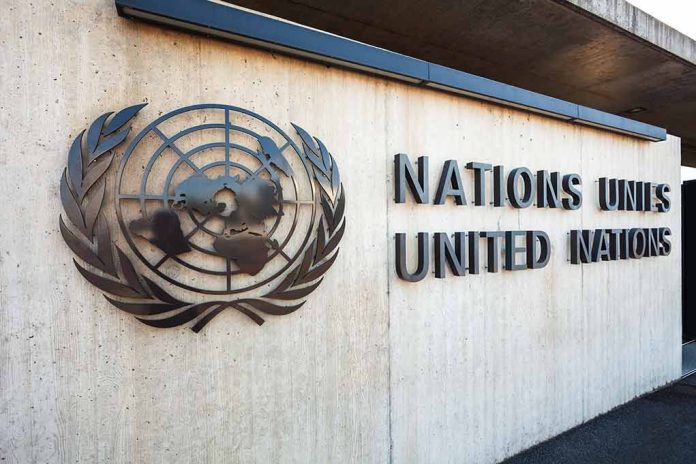 (Daily360.com) – In March the United Nations (UN) quietly issued a report called "The 8 March Principles for a Human Rights-Based Approach to Criminal Law Proscribing Conduct Associated with Reproduction, Drug Use, HIV, Homelessness and Poverty." Behind that very long title, you will find a 32-page report. The forward written by Edwin Cameron, a retired justice of the Constitutional Court of South Africa, opens with a sentence citing his " long years in the law," and he refers to himself as a "proudly gay man," who understands which groups merit protection and which merit condemnation. He goes on to reference many different kinds of sexual activities and intercourse work before segueing into ways the law should have no oversight with a wide array of activities.
Within part three, principle 16, page 22 we find text relating to consensual sexual contact. The author writes that when it comes to enforcement of criminality with regard to age, it should be "non-discriminatory." He goes on to write enforcement should not be linked to fornication/gender or related to marriage consent age. He then distinguishes that should an underage person engage in intercourse so long as it is consensual that would deem it not unlawful. He writes this activity would be "consensual in fact, if not in law." From there he offers the rationale that a minor has the ability to make decisions regarding engaging in consensual activity and thus it is not a matter of the law to be involved.
The report calls for all forms of sexual activity as well as drug use to be decriminalized globally. This report was issued on 'International Woman's Day' to bolster their messaging. The report further calls for the decriminalization of drug use and all offenses related to HIV, and homelessness, and for anything deemed reproductive health to also be completely decriminalized. The UN experts say not decriminalizing these offenses constitutes an attack on human rights. On a somewhat related note in 2017, UN Peace Keepers in Haiti were accused of exchanging cookies and snacks with children in return for intercourse.
Copyright 2023, Daily360.com