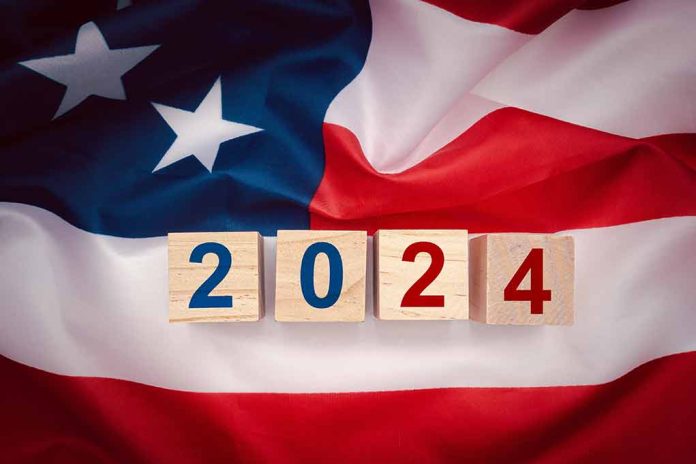 (Daily360.com) – South Carolina Republican Senator Tim Scott has filed the paperwork required to run for president, according to a Federal Election Commission filing. Tim Scott is a popular GOP senator, and so far is the only Republican senator to file the paperwork required to take part in the 2024 election cycle. Scott is the only black Republican within the Senate, and would be a standout amongst the other GOP candidates like Donald Trump and Ron DeSantis. The current top contenders for the GOP primary seem to be DeSantis, Trump, and maybe even Mike Pence, the former vice president under Donald Trump. Whether or not Scott will edge out a victory over these arguably more popular candidates is uncertain, but it appears as though Scott already has some support from other members of the United States Senate.
Senator Ted Cruz spoke about Tim Scott recently, mentioning that Scott was a "good friend of his." Cruz went on to say he would support the Republican nominee, but was keen to leave out any names, seemingly in an effort to stay neutral ahead of the impending race. Marco Rubio was also asked about Scott, and claimed to be a "big fan" of Scott but clarified that he wasn't ready to support Scott's presidential bid yet. Rubio said that once the actual presidential race is ongoing, he may provide Scott with his endorsement. It appears as though Tim Scott already has some allies in the United States Senate, and could be endorsed if his presidential campaign gains any traction.
Scott has been teasing his potential presidential bid for months, building speculation that the South Carolina Senator would be joining the presidential race. Now that he's filed the paper with the FEC it seems incredibly likely, if not certain, that he'll be running against other GOP hopefuls in an effort to be the GOP nominee. While Tim Scott would be facing an uphill battle against national figures like Donald Trump, his potential allies in the Senate make his campaign seem more likely to succeed than others.
Copyright 2023, Daily360.com