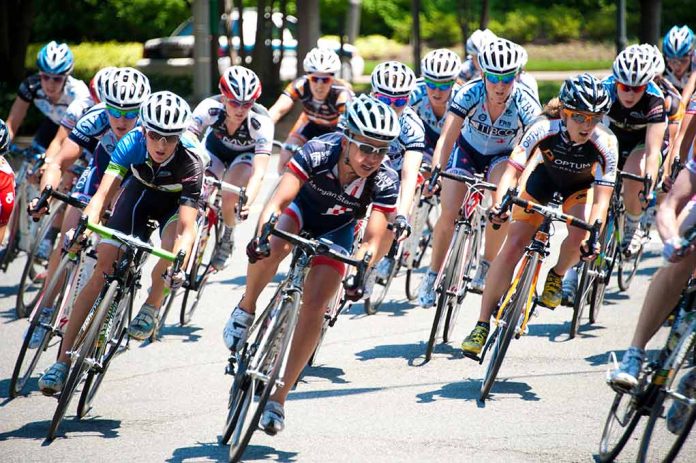 (Daily360.com) – A cyclist named Austin Killips is a man who dresses and 'identifies' as a woman who has been competing and winning in women's cycling events. In a recent interview Killips lamented that there are not more men entering women's races. He feels he is part of an underrepresented minority in this area. 
He told the Knoxville News Sentinel that it is hard for him to navigate the current "political climate" and he contends that 'trans' athletes in women's sports is not a new phenomenon. He says "historically," such competitors have "been around for quite a while" and if the rules permit men entering women's races then there's no prohibition from them winning. Killips views himself as someone who is there to "bring you joy" with his cycling. Killips secured two tiles in recent races winning one race by an astonishing five minutes over the next finisher.
He may see himself as a fighter for equality or representing a group that looks up to him but many others see it differently. At a recent race in Knoxville, Tennessee, for the USA Cycling Pro Road championships, protestors arrived to voice their opposition to men riding in the competition. Among the protestors were members of Independent Women's Network (IWN), Women's Forum (IWF), and three-time Olympic cyclist Inga Thompson who was joined by representatives from her foundation holding signs that read "Our Bodies, Our Sports: Keep Women's Cycling Female." 
Along with former NCAA swimming champion Riley Gaines, these organizations and others were specifically protesting Union Cyclist International (UCI) and USA Cycling for the rules which allow for Killips and other men to compete in these events. Among the speakers was Payton McNabb, who was seen on video playing volleyball against a female team with one man who spiked the ball so hard it caused her severe injuries which still linger today. A petition called "Keep Women's Cycling Female" is being promoted in order to change the rules and protect women's sports and female athletes.
Copyright 2023, Daily360.com