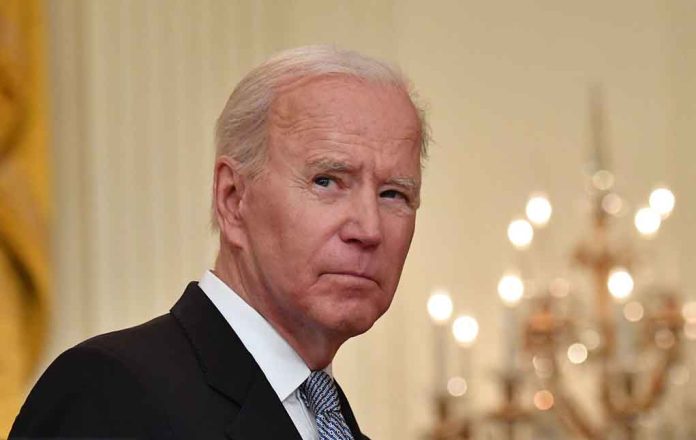 (Daily360.com) – Treasury Department Official Jonathan Davidson has at the last minute decided not to appear before the House Committee on Oversight and Accountability. Formally scheduled to testify Friday, Davidson has now "declined to attend." Committee Chair James Comer (R-KY) will now likely again threaten to subpoena as a means of compelling testimony from the Treasury.
This has been an ongoing back and forth for weeks now, at issue are 150 suspicious activity reports (SARs) generated by U.S. banks in relation to Biden family members' international business dealings. SARs typically indicate the possible presence of money laundering or fraud. Comer says his committee has been stonewalled by Treasury for weeks as it relates to this matter. He further stated not only has Treasury not supplied the documents, but they also have not provided any timeline for when they may do so.
Davidson formerly worked for Biden's transition team before being nominated to his current position by the president. Prior to that, Davidson worked for two decades in Democrat politics in the DC area. Naturally, with these deep connections, there is a fear of political bias regarding his testimony. In his current role, Davidson is supposed to be non-partisan working within the taxpayer-funded department. As such, his continued refusal to appear before the committee is raising red flags.
Comer is looking into the possible Chinese Communist Party (CCP) ties to the Biden family business operations. He spoke on behalf of his committee and said "we are done with the excuses" and went on to say all questions need to be answered officially with perjury penalties in play. He has also offered for Davidson to come and sit for a transcribed interview, but Davidson has not made clear if he will comply with this request. The Department of Treasury states they are not obstructing the committee and said they are cooperating with its requests. The Biden family is said to have made tens of millions of dollars from dealings with potentially 12 foreign nations over the years in question.
Copyright 2023, Daily360.com