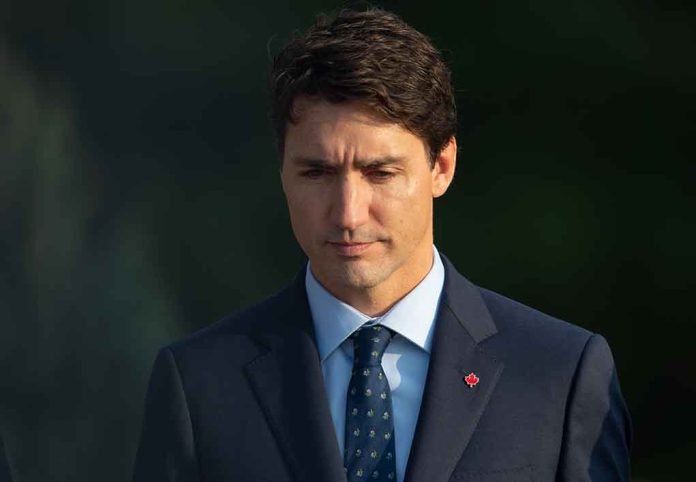 (Daily360.com) – Canadian Prime Minister Justin Trudeau has been dogged of late by stories connecting his Liberal Party to the Chinese Communist Party. Stories have surfaced recently from Canadian Secret Intelligence Service (CSIS) leaks, claiming the Chinese interfered in the last two Canadian elections on behalf of Trudeau's party. One such allegation related to Liberal Party MP Han Dong, who is said to have benefitted from a scam involved with busing in Chinese students with fake addresses to bolster Dong in his 2019 election. Trudeau for his part in the Dong matter is said to have ignored CSIS warnings, alerted Dong about an investigation, and then spoke briefly to the press depicting it as some sort of anti-Asian bias.
This week for the first time since then Trudeau spoke in more detail about the allegations. He dismissed them as "misinformation" after which he announced he would be setting aside $5.5 million to "combat" disinformation going forward. The money will be divided among organizations that he claims "combat disinformation." He positions himself as the victim of foreign disinformation which he asserts is "a real threat" and further states the government cannot fight it alone and must recruit organizations like those he will select.
Who will be among these select groups you may wonder? Anti-Semitic social media poster Leith Marouf is a once trusted source by the Trudeau government. Marouf's Community Advocacy Center (CMAC) received large sums of money from the government until Marouf's posts were brought to light, at which time CMAC's funding was halved.
One should note, Trudeau's initial action in response to these leaks was to launch an investigation into those who leaked them. The Royal Canadian Mounted Police confirmed they are investigating CSIS over potential violations of the Security of Information Act. Trudeau said he will not launch an inquiry into any Chinese interference but did offer a special rapporteur to look into it. The role of a rapporteur is to determine if an investigation may be warranted.
Copyright 2023, Daily360.com