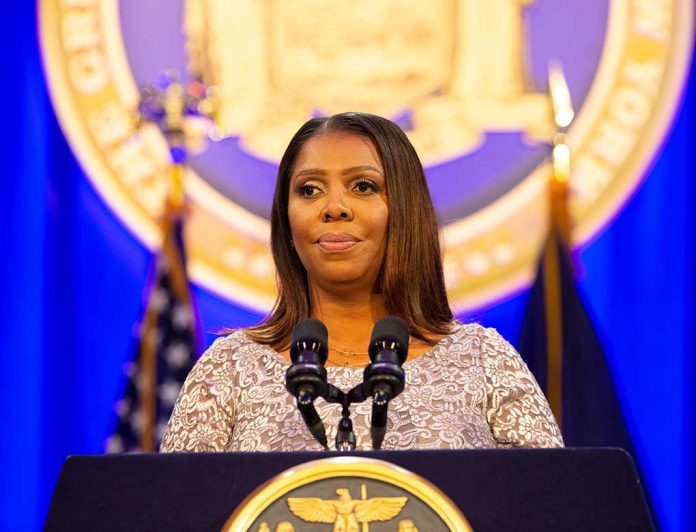 Trump Suing NY AG Letitia James
(Daily360.com) – In September, New York Attorney General Letitia James filed a civil suit against Donald Trump, the Trump Organization, two of his company's top executives, and three of his children. She is seeking $250 million for allegations of fraud. The president is now turning the tables on her.
On November 1, Trump announced he filed a lawsuit against the AG in Florida. In a series of posts on TRUTH Social, Trump explained James had no right to "go after" him, his family, or his business.
Trump is suing Letitia James in Florida's 15th District… pic.twitter.com/8nYoOYuaaD

— Citizen Free Press (@CitizenFreePres) November 3, 2022
The AG insists Trump falsely inflated his financial standing to procure loans and cheat the banking system. Meanwhile, he insists James is just biased against him and is part of a plot to take over his organization.
Business Insider reported a spokesperson from the attorney general for New York's office said no lawsuit against the lawyer will stop her from suing Trump et al. James also responded to the lawsuit by accusing him of continuing to commit fraud.
Trump's legal move seeks to block James from continuing with her lawsuit by alleging she lacks jurisdiction over his trust. The New York AG asked the court on November 3 to stop the former president from moving his organization's assets while the suit is ongoing.
Copyright 2022, Daily360.com