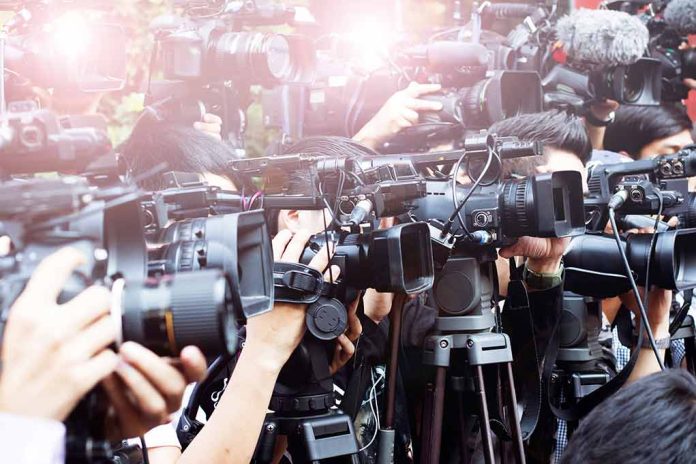 (Daily360.com) – After it was announced that former president Donald Trump along with 18 others including his associates and lawyers were indicted by Georgia District Attorney Fani Willis, Trump promised a public evidence display. Trump took to his Truth Social account and blasted the DA and promised that he'd hold a press conference on Monday of the following week to display what he claimed was more than enough proof to leave no doubt as to his rightful claims of election fraud in the state. He went so far as to say after his presser was over, all charges would or at least should be dropped.
That press conference will not happen after all; Trump has ceded to the advice of his lawyers and cancelled the event. Their position is to hold off and wait until a formal court setting to unveil his case. Revealing the evidence in such a public forum gives the opposition and media time and space to attack his evidence. 
The mainstream media immediately began disparaging Trump's claims much like they have over the past year. While covering the cancellation of the event the Washington Times reported that "no compelling evidence of the wide scale fraud" has come out since 2020 and they write about three recounts all stating Trump did not win the state. They do not mention all three recounts showed different totals among other irregularities.
Georgia Governor Brian Kemp tweeted shortly after Trump's announced presser that he stands by the claim that no fraud took place. Trump fired back to all his critics calling the evidence he will put forward "irrefutable and overwhelming." He further said cancelling the news conference was a fine strategy as it is "no longer necessary." The latest poll numbers released after this indictment show Trump increasing his lead over the field of primary Republicans including Florida Governor Ron DeSantis who continues to trend downward.    
Copyright 2023, Daily360.com