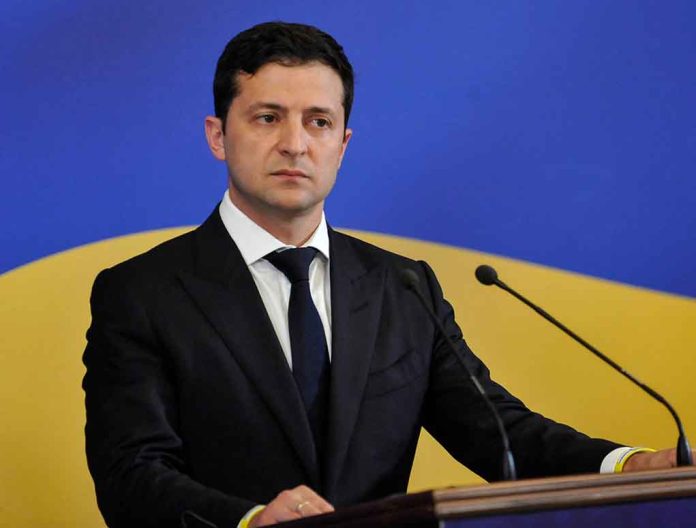 (Daily360.com) – Since Russian troops invaded Ukraine, the sovereign country's president, Volodymyr Zelenskyy, has stood by his countrymen to fight in the war. However, just as with any other political leader, his life is in constant danger during times of both conflict and peace. The president has been the target of more than a dozen assassination attempts and has come out unscathed. Details about some of the plots were included in Chris Whipple's new book, "The Fight of His Life: Inside Joe Biden's White House." However, a former Russian official recently made a serious threat.
Newsweek reported Former Russian military commander, Andrey Gurulyov, appeared on a Russia-1 program to discuss the book's release. When asked to comment on the contents of the publication, Gurulyov indicated that if Russia wanted to kill Zelenskyy, he would already be dead. The guest further indicated his country had no plans to assassinate the Ukrainian leader. Anton Gerashchenko, the advisor to the minister of internal affairs of Ukraine, tweeted a clip from the show.
"If we really wanted to murder Zelenskyy, we would have done so a long time ago". pic.twitter.com/jCMOgxZJ89

— Anton Gerashchenko (@Gerashchenko_en) January 18, 2023
An excerpt from Whipple's book, published by The Independent, explained that President Joe Biden had instructed CIA Director Bill Burns to inform Ukrainian President Volodymyr Zelenskyy that he was the subject of a Russian assassination plot. Gurulyov said if the CIA said Moscow concocted a plan to murder Zelenskyy, they were lying.
However, during an interview in March 2022, Advisor to the Head of the Presidential Office Mykhailo Podolyak confirmed there had been more than 12 attempts on the Ukrainian president's life by that time. He accused Russian President Vladimir Putin of orchestrating at least a few of the plots, saying "Western intelligence" agreed with that assessment. Podolyak noted he couldn't elaborate due to "security" reasons.
Ukraine Today reported Whipple wrote that at least two of the dozen attempts against the leader's life were thwarted by the United States intelligence community.
Copyright 2023, Daily360.com