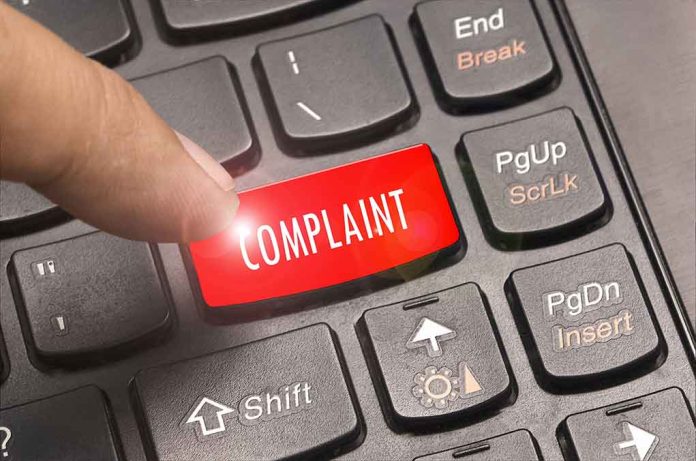 (Daily360.com) – On January 9, Representative Marjorie Taylor Greene (R-GA) posted a self-promotional video on Twitter, showing her in an official capacity on the House floor and elsewhere. In the montage, she used background instrumental music, "Still D.R.E.," which was co-produced by the artist Dr. Dre himself. Unfortunately for the congresswoman, she neglected to get permission to use the rift and was promptly contacted by Dr. Dre's lawyers to cease and desist.
Soon after the correspondence was delivered, the social media platform deleted Greene's video, leaving only an empty box saying the media was disabled due to copyright issues.
It's time to begin.. and they can't stop what's coming. pic.twitter.com/NoCNg3ujAT

— Rep. Marjorie Taylor Greene🇺🇸 (@RepMTG) January 9, 2023
In a scathing letter detailed by Rolling Stone, Dr. Dre's attorneys accused her of "exploiting" the artist's work without permission, saying she should know better. Even more, the musician said he would never let the representative use his music, calling her "divisive and hateful."
Later that day, Greene posted a status on Twitter saying not only was the video removed but the lawmaker was locked out of her social media account altogether. She also responded to Dr. Dre, saying she would never play his "words of violence against women" and law enforcement, although she claimed to like the instrumental.
The next episode.. pic.twitter.com/o6g2WVxYBu

— Rep. Marjorie Taylor Greene🇺🇸 (@RepMTG) January 9, 2023
Whether the music artist plans to take legal action against Greene remains unclear. There have been no new reports from the congresswoman or the performer on the matter.
This instance is not the first of its kind. The Huffington Post reported others like Phil Collins, Pharrell Williams, and Rihanna have all made similar moves against various officials.
As for the politicians who've received similar reprimands, that list includes former Presidents Donald Trump, George W. Bush, Barack Obama, and George H. W. Bush. Former Governor Sarah Palin (R-AK) and former Senator John McCain (R-AZ) have also landed in hot water for using copyrighted materials.
Copyright 2023, Daily360.com