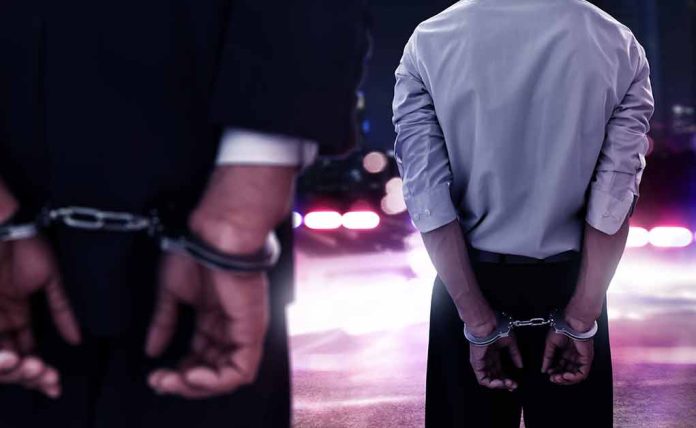 (Daily360.com) – Two New York residents were arrested by federal authorities this week and charged with using a Manhattan office building to operate an unauthorized Chinese police station. They were apparently using the office to intimidate a Chinese citizen who opposes the government living in California. Authorities charged over 30 Chinese national police force officers not located in the United States with using fake social media accounts to target and intimidate other people opposed to the Chinese Communist Party (CCP) government and also with spreading CCP propaganda. Another 10 were charged with targeting and intimidating social media users including CCP critics.
The three cases are illustrative of CCP influence within the United States and their ability to find, target, and take action on dissidents living abroad. The New York 'police station' is one of a much larger network the CCP has set up around the world for the purpose of intimidation and propaganda.
The U.S. attorney for the Eastern District of New York, Breon Peace said the charges brought in New York are the first brought anywhere in the world against these 'police station' operations. He called their actions "audacious and illegal" in the attempts they make to harass and stifle the speech of CCP dissenters. The two men charged named Lu Jianwang, 61, living in the Bronx, and Chen Jinping, 59, who resides in Manhattan were officially charged with conspiracy to act as agents of the Chinese government and obstruction of justice pursuant to their destruction of evidence. The men allegedly destroyed their communications with the CCP when they were alerted to the FBI investigation. Peace said this action has made it more difficult to reconstruct the full extent of the operation they were part of.
Chinese embassies say these 'police stations' are merely "overseas service stations" which were instituted as a pandemic measure to assist their nationals abroad with various paperwork issues. Canadian officials have also announced investigations into these operations within their country.
Copyright 2023, Daily360.com