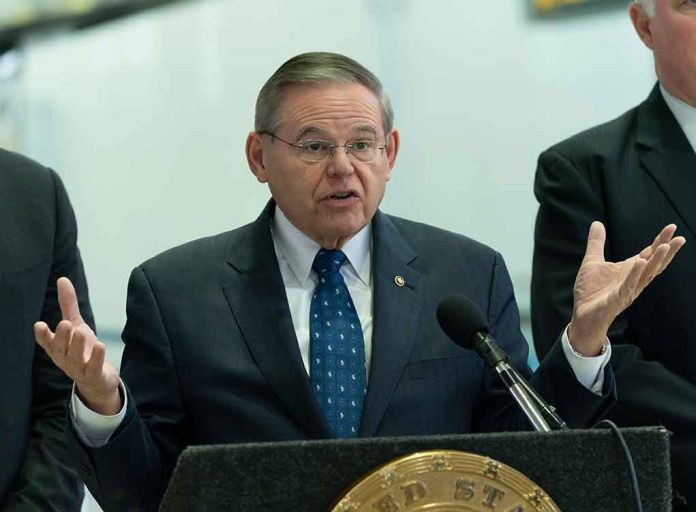 Senate Chairman Wants "Freeze" on Saudi Cooperation
(Daily360.com) – The Organization of the Petroleum Exporting Countries (OPEC+) announced it was cutting oil production by two million barrels per day on October 5. The revelation stoked fears that fuel prices will climb again, causing affordability problems for drivers in the US and worldwide. White House Press Secretary Karine Jean-Pierre called the move a "mistake." On October 10, Senate Foreign Relations Committee Chairman Senator Bob Menendez (D-NJ) said the US should stop cooperating with Saudi Arabia in protest.
Words From the Legislator
The New Jersey lawmaker's statement started by talking about the war in Ukraine. Menendez related how he was "horrified" by Russia's ongoing and past attacks on "civilian infrastructure" within the sovereign nation. Then the discussion turned to OPEC+ and its decision to cut production, accusing Saudi Arabia of helping Russian President Vladimir Putin in his war by leveraging the "cartel."
The chairman called for a US "freeze" against the Saudis, including weapons sales and "security cooperation." Menendez vowed to stop any cooperation with the nation until it "reassesses" how its position is affecting the Ukrainian conflict. His goal is to support Ukraine and stop Russia by any means he can.
Politicians Speak Out
Other legislators reacted to the OPEC+ news in a similar manner. House Majority Leader Chuck Schumer (D-NY) said the United States would not forget how Saudi Arabia is helping Putin. The long-time politician also called the war "despicable" and "vicious," promising to do his best to help Americans through the impending fuel crisis.
Senator Dick Durbin (D-IL) also chimed in on the matter, saying Saudi leaders have never been "trustworthy." The Illinois legislator believes the nation is working directly with Russia to punish the West for sanctions in the form of "higher oil prices."
Actions Following OPEC+ Announcement
On the day of OPEC's announcement, the White House released a statement on the matter. National Security Advisor Jake Sullivan and NEC Director Brian Deese said President Joe Biden was "disappointed" by the news. They said the US leader was already trying to mitigate the effect on the American people.
In November, the Department of Energy will release 10 million more barrels of oil from the US Strategic Petroleum Reserves (SPR) to assist with that goal. The president also called on gas companies to keep prices down by lowering consumer costs and cutting into their own profit margins.
Do you believe the US should stop all cooperation with Saudi Arabia? Do you think it will make a difference in oil production or the war?
Copyright 2022, Daily360.com