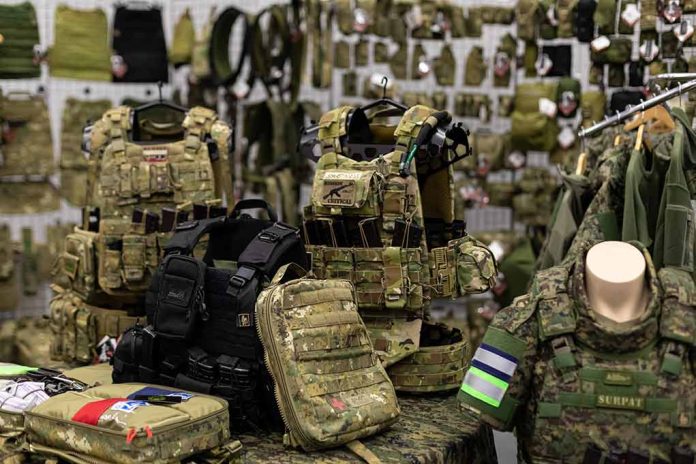 (Daily360.com) – Ukraine is suing Western firms for failing to provide contracted military equipment. Six companies – two of them American – had not "fully or partially fulfilled their obligations under some of their contracts, but made a partial delivery or fully returned the funds," the Ukrainian Defense Ministry said. Two European companies also "did not deliver the goods and did not return the advance payment," the Ministry added.
According to a government statement, the firms in question cannot be named because this could compromise sensitive military information, but defense officials have released details of one Polish company they say is failing to meet its commitments.
In August, then-Defense Minister Oleksii Reznikov named Alfa as not fulfilling its obligations and failing to deliver on contracts worth $95 million. Reznikov told reporters there are several such firms, and he had already filed arbitration papers against Poland-based Alfa.
President Volodymyr Zelensky complains that failures by Western companies delayed the country's counteroffensive that finally got underway over the summer. The complaints come as rumors of corruption within the Ukrainian government continue to circulate.
Oleksii Reznikov, for example, has been replaced by Rustem Umerov following corruption and fraud scandals, including surrounding military spending. Several officials resigned in February this year, and Reznikov resigned in early September. Speculation about war profiteering has been swirling throughout 2023, but rather than hide the issue, Zelensky has confronted it, mainly to show Western allies that he is serious about cracking down on corruption and to avoid politically tricky concerns from Western taxpayers.  
In one scandal, the Defense Ministry was accused of buying military rations at inflated prices and paying above the market price for electrical generators. The National Anti-Corruption Bureau of Ukraine investigated both scandals, and several resignations followed, as well as a number of dismissals. Mr. Zelensky promised the country would not return "to what used to be in the past, to the way various people close to state institutions used to live." 
Copyright 2023, Daily360.com