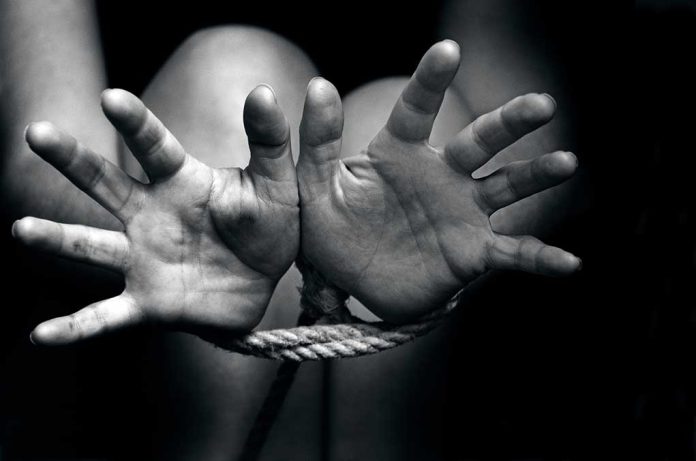 (Daily360.com) – Soon after Russia invaded Ukraine, a news source from inside the country, the Insititute of Mass Information (IMI), released a report detailing attacks against the media in Ukraine. In March 2022, the outlet stated there were 148 crimes perpetrated against members of the press, including five journalists who were killed and six kidnapped. As time went on, the numbers grew. One of the most recent attacks involving a Russian journalist was captured on video and hailed by the former Ukrainian ambassador to Germany — Andriy Melnyk.
On January 21, the diplomat tweeted a clip showing a Russian woman he referred to as a propagandist getting shot by an unknown perpetrator. She was wearing fatigues, tucked in a doorway, and speaking to the camera when the shot rang out. Melnyk said she got what she deserved and warned other Russian journalists to "piss off." He quickly pointed out that she was dressed for war without clear markings of her profession. It was unclear whether or not the woman survived.
"There are no safe spaces for journalists."

According to @UNESCO, 86 journalists were killed worldwide in 2022, as opposed to 55 in 2021. Mexico, Ukraine and Haiti were among the deadliest countries for reporters.https://t.co/kecOVYddqs

— DW Akademie (@dw_akademie) January 17, 2023
Melnyk's remark about the fallen journalist wasn't the first time he faced controversy. In July 2022, Ukrainian President Volodymyr Zelenskyy fired the former ambassador from his position for defending an accused Nazi collaborator during an interview. After the incident, Kyiv made it clear that Melnyk's views were his own and didn't represent Ukraine. His Twitter account reflects that position.
United Nations Educational, Scientific and Cultural Organization (UNESCO) recently reported that the number of deaths amongst journalists worldwide grew in 2022 after decreasing in years past. The organization's director-general, Audrey Azoulay, called the data "alarming." UNESCO reported 10 journalists had lost their lives in Ukraine, with 86 recorded globally during the year. Considering about half of the reporters who died were off-duty at the time, the entity said they don't appear to be safe anywhere or at any time.
Copyright 2023, Daily360.com