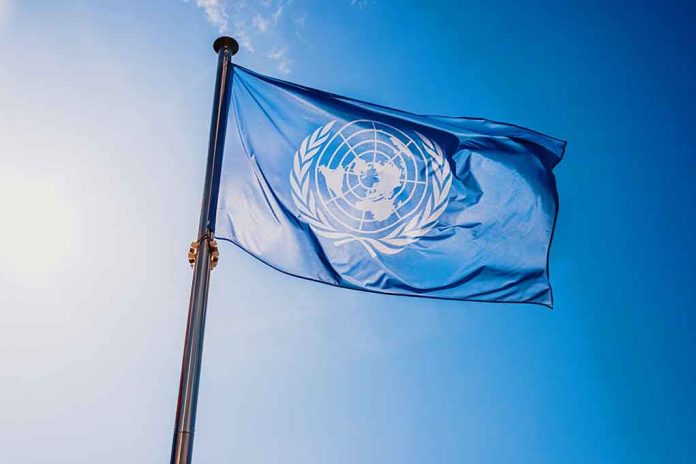 (Daily360.com) – The United Nations (UN) is back again and per usual the forecast is gloomy. In its climate change report published early this week, they painted a dire fate for humanity, claiming this report could also be called the "survival guide for humanity."
A group calling itself the Intergovernmental Panel on Climate Change (IPCC), put together a report stating that this UN alarm-sounding demands aggressive actions being taken by governments to halt global warming. The report says the world's temperature has risen 1.1 degrees Celsius pre-industrial, due to "unsustainable energy and land use." They say a 1.5-degree Celsius rise would be the emergency threshold.
António Guterres, the UN Secretary-General recorded a video message stating the temperature rise in the last 50 years has been the greatest in the last 2,000 years. He further stoked fears by claiming the carbon dioxide levels now are the highest in at least two million years. He said the "climate time bomb is ticking." He described the report as less a compiled data set but rather a "survival guide for humanity."
The Secretary-General had good news though; he said the 1.5-degree limit threshold can be attained assuming we all take a collective "quantum leap" regarding our behavior and climate policy. He says every country, in every sector of commerce, must "fast-track" their efforts to get in front of catastrophe. He borrows from this year's Oscar-winning best film and says "all fronts, everything, everywhere, all at once." Guterres declares food supplies will become insecure and pandemics will be even greater and more unmanageable.
Such theories are not new, Nobel Prize winner Al Gore's 2007 Oscar Winning film An Inconvenient Truth asserted that without similar changes we would face a "true planetary emergency" in ten years (2017). Similarly, noted climate activist Greta Thunberg recently deleted a tweet she wrote in 2018 stating that if we don't eliminate fossil fuels, the climate will "wipe out all of humanity" in five years. She deleted the tweet earlier this year.
Copyright 2023, Daily360.com