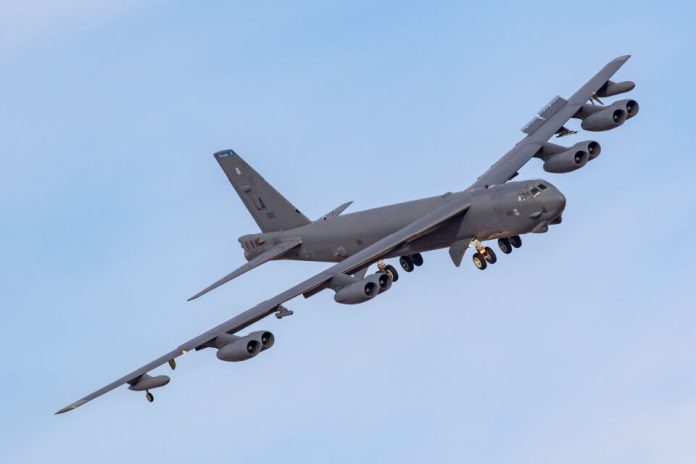 (Daily360.com) – The Associated Press recently reported North Korea fired over 70 ballistic missiles in 2022, causing concern in the region. In response to the increased implied threat, US Defense Secretary Lloyd Austin announced in January the US would send more advanced weapons to South Korea in order to plan and train with them in the interest of defense.
On February 20, the Daily Caller reported that North Korea fired a couple of short-range ballistic missiles into the sea in response to the increased activity. The action was the second test of its kind in three days. After the first firing from North Korea, the US, and South Korea set up a test of their own. Part of that venture involved the United States demonstrating the power of F-15 fighter jets and the supersonic B-1B bomber. The move prompted the second ballistic missile response from the North.
Again, PAY ATTENTION!https://t.co/jod08Lmfi9

— Ted Hatfield (@TedHatfield3) February 22, 2023
According to Reuters, North Korea warned it would respond strongly to South Korea and the US teaming up for military exercises, stating the action was only increasing "tension" in the region. The North's foreign ministry said if the US insists on using its "muscle," the Democratic People's Republic of Korea (DPRK) will respond in kind.
North Korean Dictator Kim Jong Un's sister, Kim Yo Jong, released a statement about the tit-for-tat measures. She said her country is looking at the actions of the US in South Korea to determine whether or not they are a threat to the North. If they determine the moves as threatening, she said they will take "corresponding counteraction." Kim Yo Jong also warned the South to figure out how to defend themselves.
For now, the ballistic missiles fired from the DPRK hit the waters outside Japan's economic zone, and no damage was reported. However, the distance reached shows the North could hit South Korea if it so chooses.
Copyright 2023, Daily360.com