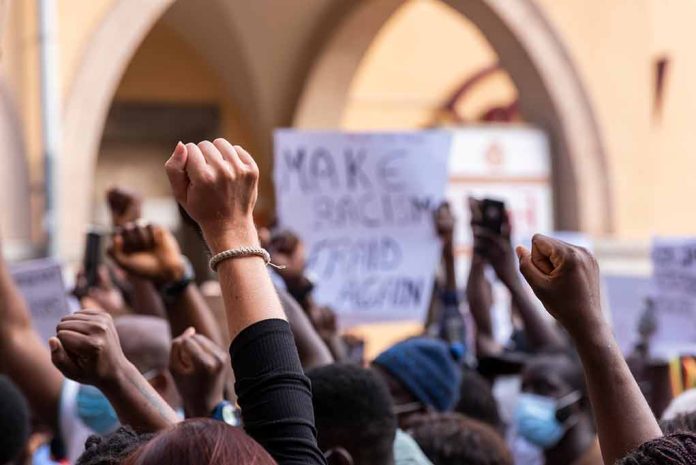 (Daily360.com) – Looking at Black Lives Matter (BLM) donations shows many companies putting a priority on "racial justice" over their own shareholders and employees. During the pandemic, U.S. citizens endured lockdowns, layoffs, and plenty of riots ginned up by BLM. The market was also volatile as companies laid off employees, cut dividends, and utilized buyback programs. Despite all this, the BLM Funding Database showed a whopping $83 billion in pledges and contributions from these same U.S. companies.
McKinsey and Company dug even deeper into the database and show $83 billion to have been a gross underestimate; they put the number closer to $340 billion. The Federalist offers this point of reference; the $340 billion offered to BLM by U.S. corporations is 83% of the $411 billion that will be requested to rebuild the nation of Ukraine according to the World Bank.
AT&T a pioneer of the very controversial 'diversity, equity and inclusion' programs which in essence give advantage to people based on race is a prime example. During the height of the pandemic in 2020 they laid off almost 3,500 employees and shut down over 250 retail stores. Then in 2022, they cut their quarterly dividend in an effort to redirect cash flow and aid their balance sheets. Despite all this in the same time frame the telecommunications giant committed over $3.1 billion to "racial justice." On top of that pledge, they will be dolling out $10 million to create "upward mobility" for black and other "underserved communities." An additional $3 billion will be sent off to a supplier diversity initiative which will last for 24 months to "drive diversity" across the business world. AT&T will also join with the Business Round Table in an initiative to "push for policy changes" regarding race-based rewards. They recently held an essay contest featuring nearly $105,000 in prizes for only black writers they termed "future makers." AT&T is just one of many large companies putting "racial justice" above employees and shareholders.
Copyright 2023, Daily360.com