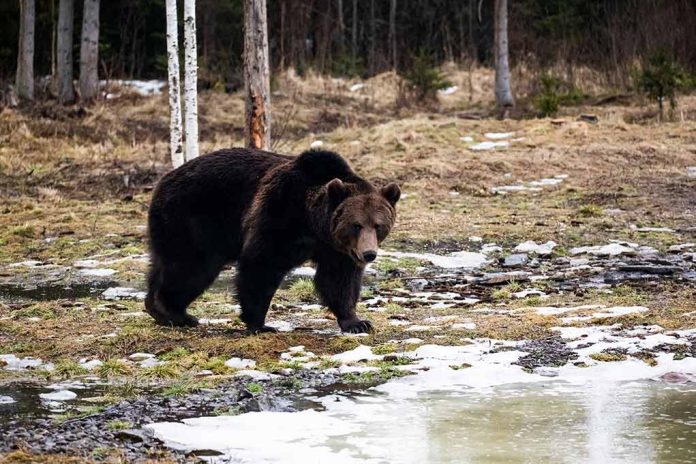 (Daily360.com) – 61-year-old Rudy Noorlander has high spirits despite having his jaw bitten off by a bear. Noorlander was helping hunters locate a deer they had shot when the bear attack happened. Noorlanderbattempted to scare the animal away by shooting his gun but it did not work and the bear came after him. The hunters were able to scare the animal off soon after the attack but not before Noorlander's jaw had been bitten off. Noorlander, was rushed to a local Utah hospital and has so far undergone three surgeries attempting to stabilize his face.
Noorlander, has kept himself in good cheer and even joked about the attack saying, that should he see that bear again he intends to win "round two". Noorlander, was able to communicate to reporters by writing on a marker board, he told them he intends to make a full recovery and be snowboarding and exploring nature as soon as possible.
Rudy's daughter told reporters, he wrote her a letter telling her that he will soon be a "free range chicken" once he's able to come off hospital machines. Noorlander, must re-learn to eat and drink after the injury, he said he's most looking forward to his next root beer float. His family has detailed Rudy's journey and story on their GoFundMe campaign page.
Bear attacks are not a common occurrence as there have been less than 200 confirmed in North America since 1784. Of all bear types, experts say polar bears, brown bears, and black bears are the most dangerous. Despite not being native to North America, polar bears in captivity have still claimed four human lives. Black bears are responsible for 82 deaths on the continent. Experts say beware of bears in national parks, especially within their feeding areas. Bears hibernate during the winter and as a result the majority of bear encounters and attacks take place between the months of May and October.
Copyright 2023, Daily360.com