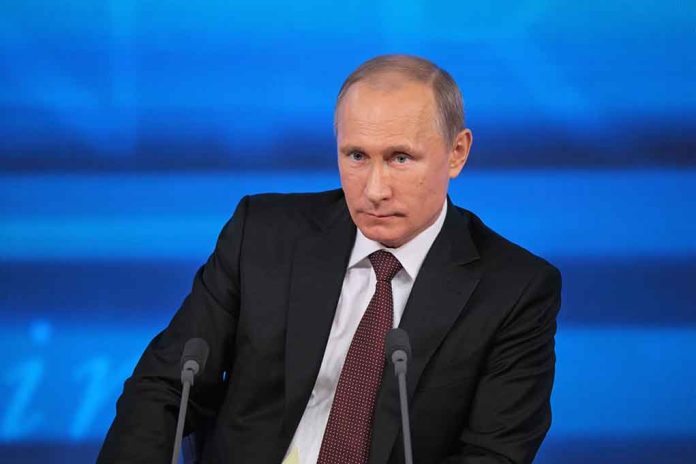 (Daily360.com) – In early February 2022, NPR reported that Russia had teamed up with Belarus for a joint operation that was supposed to focus on defense training. The outlet's reporter, Charles Maynes, was in Moscow at the time. He stated the US and NATO allies saw upwards of 30,000 Russian troops in Belarus, raising concerns about their strategic placement. The country sits west of Russia and north of Ukraine, close to Ukraine's capital, Kyiv. As it turned out, their fears were warranted, as the military traveled from Belarus across the border of Ukraine on February 24, 2022, advancing toward the Ukrainian capital. Just before the annual mark of the war, Yahoo News reported a document was allegedly leaked from Russian President Vladimir Putin's executive office, detailing a plan to gain control over Belarus by 2030.
History and the Strategy
On February 21, Yahoo News reported that the secret document was entitled "Strategic Goals of the Russian Federation in Belarus." The plan included multiple goals with different timeframes regarding when Russia would annex Belarus, making it part of the Russian motherland. The medium-term initiative would bring the country under Russia's power by 2025, while 2030 was the long-range goal. According to the source, the annexation is an attempt to restore "historical Russia," something Putin referred to many times in a previous writing about Ukraine. The fusion would merge Belarusian and Russian laws and include cooperation between the governments regarding trade, the economy, defense, and foreign policy.
Until 1991, Russia, Belarus, Ukraine, and 12 other countries were collectively known as the Union of Soviet Socialist Republics (USSR). After the socialist state empire fell, the nations broke up into independent regions living by their chosen styles of government. Belarus and Russia maintained relations despite the breakup and have reportedly remained heavily influenced by Russia. After Putin supported Balarus' President Alexander Lukashenko in claiming presidential victory once again in 2020 — a win heavily disputed — the Russian leader apparently requested a favor in return. That favor seemed to be using the country's strategic location to launch an attack on Ukraine.
Belarus' Stance and Problems
While Lukashenko is still reportedly helping Russia in its efforts to take over Ukraine, the Belarusian leader has made it clear he doesn't want direct involvement in the war — unless provoked.
If the leaked document proves authentic, Russia absorbing Belarus would likely pose a security threat in the region. The nation shares a border with Ukraine, and three of its other neighbors are NATO members: Latvia, Lithuania, and Poland. According to Yahoo News, the papers also state Russia's military will expand its presence in Belarus and create a weapons depot, potentially destabilizing the region and causing concern for alliance nations.
Copyright 2023, Daily360.com