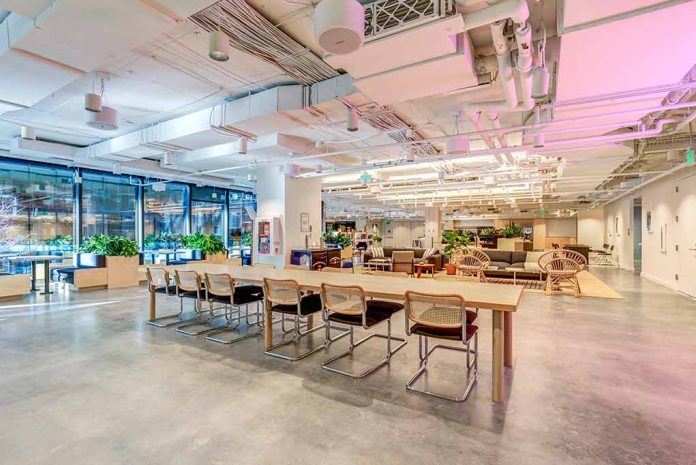 (Daily360.com) – The flexible workspace company WeWork is expected to file for bankruptcy as soon as next week. The company has been backed by the Japanese SoftBank Group but continuously accrues massive debt and heavy financial losses. WeWork saw their shares fall 37% after the Wall Street Journal published news of the potential filing. Overall, WeWork has seen their shares fall a whopping 96% this year.
Things began to trend downward in 2019, when WeWork's Israeli-American CEO, Adam Neumann, was forced to step down due to what many saw as unprofessional behavior including allegations that he was smoking marijuana on the company's private jet and offering tequila shots to employees while discussing layoffs. Neumann, received a $1.7 billion settlement from SoftBank to step down and received a few million more for his copyright of the word "We" relating to the company name. His departure delayed the public offering the company had been planning to roll out in 2019. At that time WeWork was given a $47 billion valuation.
WeWork has declined any official comment but it's been disclosed the company entered into an agreement with its creditors to organize its finances but the window they were given will soon be closed. The company currently carries a debt of $2.9 billion with an additional $13 billion tied up in long-term leases which are especially daunting due to the current commercial leasing crisis.
WeWork eventually went public in 2021 with a much lower valuation than it would have had in 2019 due to investor skepticism over the business model. The company began to hemorrhage as a result of multiple factors including the pandemic, more remote and work-from-home employees, the rise of global inflation, and the real estate crunch. WeWork's most recent CEO Sandeep Mathrani, stepped down earlier this year and in August the company announced they have "substantial doubt" that they can continue operations for much longer.
Copyright 2023, Daily360.com