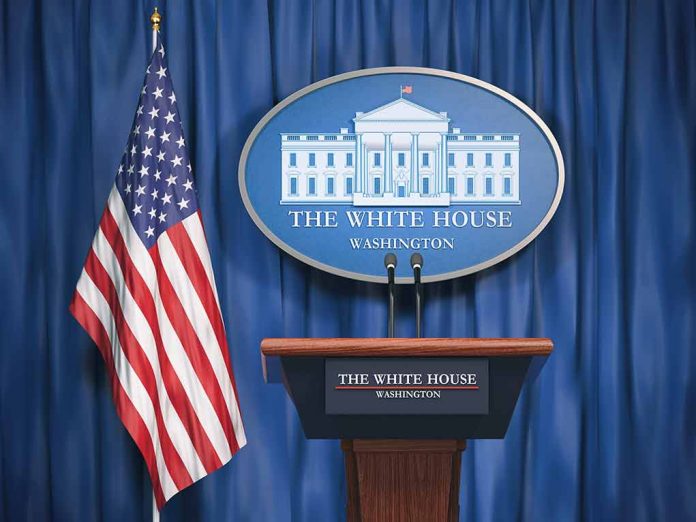 (Daily360.com) – White House spokespeople are remaining silent about the latest Hunter Biden allegations. Last week in the White House press room Admiral John Kirby, Department of Defense National Security Council Strategic Communications Coordinator, was at the podium to make general remarks and answer a few questions.
James Rosen of NewsMax asked the usually unflappable Kirby a question for which it seemed he could not think of an answer. Rosen read aloud the rather lengthy WhatsApp text message Hunter Biden sent to Chinese business associates where he demanded their "commitment" to Biden be "fulfilled" or "the man sitting next to me", referencing Joe Biden, will make him "regret" it. Money was then transferred form a Chinese based account to a Biden business account.
As Rosen read the text Kirby looked at him and took a half step back from the podium. Just as Rosen neared the end, before he could ask any question, Kirby addressed him and said "let me save you some breath" and told Rosen he suspected he'd be asked about this matter but nonetheless would supply no answer. Kirby informed Rosen he would "not address this issue from this podium" as Rosen spoke up a bit Kirby once more Kirby shot back "I am not going to do it" and asked if Rosen understood his position. Rosen replied he had other questions, to which Kirby glibly responded he assumed Rosen had "more than I'd like you to have."  
The exchange stemmed from several IRS whistleblowers who have outlined an alleged extensive foreign money generating operation by the Biden family and foreign entities. These entities are from China, Russia, Ukraine, Romania and other nations. The IRS whistleblowers also detail a coordinated effort between the DOJ and IRS executive personnel to stonewall and in some instances sabotage the investigation into the Biden holdings. Should these claims prove to be true they would confirm Joe Biden lied repeatedly about not knowing anything about Hunter Biden's business dealings and cast even more suspicion on the recent DOJ plea arrangement with Hunter Biden.
Copyright 2023, Daily360.com