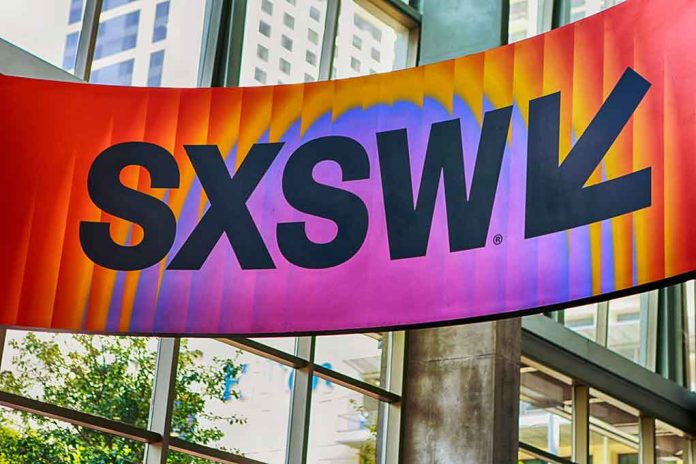 (Daily360.com) – The 10-day music festival South by Southwest (SXSW), a yearly gathering for Big Tech honchos bills itself as the "essential destination for global professionals" winds down this week. The event has a myriad of corporate sponsorship and big-name guest speakers such as Robert Downey Jr. and Deepak Chopra. There is a multitude of panel discussions and other events to take part in.
For example, if you'd like to know more about a "racial reckoning" in journalism there's "Building an Antiracist Newsroom." Trymaine Lee, NBC News correspondent and "1619 Project" contributing writer will show you the "fallacy" of journalism being objective. If attendees are worried about the recession, they should check out "How to Recession Proof Your Diversity Strategy." The forum highlights 10 standards that can drive diversity in the workplace. After which a score will be given to each person measuring their "diversity, equity, inclusion (DEI) progress tangibility."
Perhaps one would like to know how to use psychedelic drugs as a means of closing inequality gaps. There is a panel discussing how increasing acceptance of such drugs as treatments could be a good thing or if it would further exacerbate inequality.
Former White House Press Secretary Jen Psaki and far-left comedian Chelsea Handler are having a feature session together followed by a question and answer period. Former soldier convicted of 17 charges of leaking classified documents turned trans media sensation Chelsea Manning conducts a forum on internet privacy.
SXSW of course is active in the fight against climate change and will hold multiple forums about the matter. One of which is called "Finding Your Climate Squad" which promises to not only help you find your place in the "climate community" but also how to cope with eco anxieties. Perhaps you wonder if mind control can be used for good. Be sure to check out the panel sponsored by global PR firm Edelman on the ins and outs of programming the "Brain-Computer."
Copyright 2023, Daily360.com