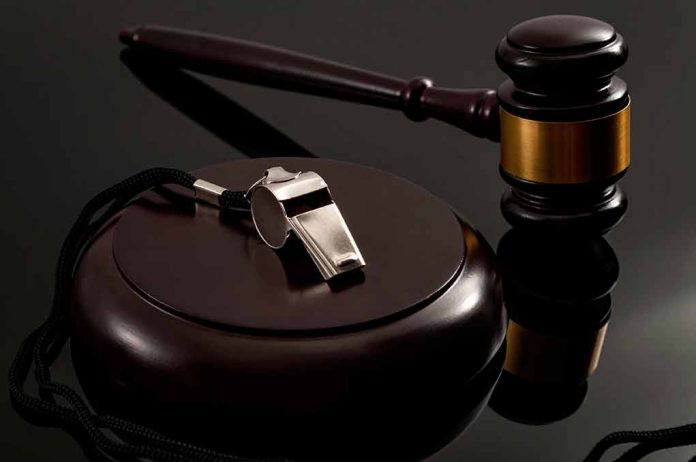 (Daily360.com) – A whistleblower from the IRS has come forward and told Congress that there is a cover-up taking place to aid Hunter Biden in his tax evasion investigation. The whistleblower's attorney described his client coming forward to detail "preferential treatment" the first son turned artist is receiving. The source also claims that a "senior political appointee" committed perjury in Congressional testimony. The whistleblower's identity remains anonymous, but he is described as a special agent within the IRS overseeing high-profile investigations.
Hunter Biden isn't named in the whistleblower's letter, but it's been confirmed that he is being referred to. Hunter Biden reportedly took a $2 million loan from a Hollywood lawyer to pay off an overseas income tax bill last year. The whistleblower's lawyer, Mark Lytle, said it's not a matter of simply believing his client, but rather looking at the vast amount of materials he's provided, including emails and other documentation. He says his client is determined to out this wrongdoing despite threats to his safety and government retaliation. The allegations are being looked into by congressional investigators, who are actively investigating Joe Biden's role not only with Hunter but also with his brother James and their foreign business dealings.
James Comer, the Chairman of the House Oversight Committee, called the allegations "deeply concerning." Earlier in the week, Comer detailed nine members of the Biden family receiving millions of dollars from foreign entities, including China. Comer said they've been following the Biden family's "tangled web" of business records and money movement. He referred to the transactions as "shady business schemes" that show millions of dollars flowing into their coffers. Comer said he's been "wondering all along" where the DOJ and FBI are and why they're not coming forward with investigations and information. He said the Biden Administration appears to be "working overtime" to protect the Biden family. Comer said it is the responsibility of his Committee to make sure the tax code and law are applied evenly for all Americans.
Copyright 2023, Daily360.com