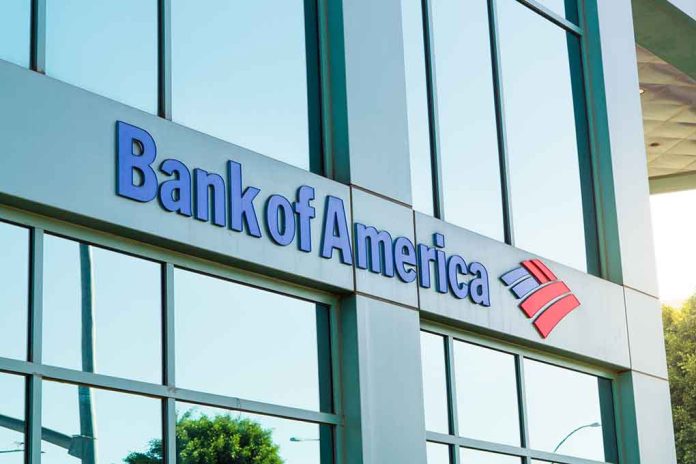 (Daily360.com) – A retired FBI intelligence analyst named George Hill testified to the House Judiciary Committee about a bank furnishing the feds with a list of gun buyers. Bank of America (BOA) generated the list based on clients who used their credit or debit cards to buy firearms on or around the date of January 6th.
When digging deeper into the contents of the list we see that all purchases made in and around Washington D.C., Maryland, and Virginia between the 5th and 7th of January were flagged. From those purchases, anyone who bought a firearm was moved to the top of the list. The list was then distributed to FBI field offices throughout the nation. Hill testified that BOA did this with "no directive from the FBI" he further stated that BOA had no legal process to do so.
Hill also informed the committee that agents in the Boston Field Office (BFO) received pressure from the Washington Field Office (WFO) to investigate citizens who traveled via bus to D.C. to attend the rally. The BFO agents refused as they didn't believe any crime had been committed.
Tucker Carlson of Fox News reported on BOA furnishing the government with a list of 211 people related to firearms and even hotel stay purchases made around the January 6th rally. At that time BOA responded to Carlson by stating it's not their policy to comment on dealings with law enforcement but did state "all banks have responsibilities" to comply with the law.
Also, this week Discover Financial Services announced they will track all customer firearms and related purchases. Discover joins with Mastercard, Visa, and American Express who will all participate in the International Organization for Standardization's (ISO) use of specific merchant codes for firearms stores. Discover claims they will not be tracking this information nor providing it to the government but rather using these codes as a way to organize data.
Copyright 2023, Daily360.com