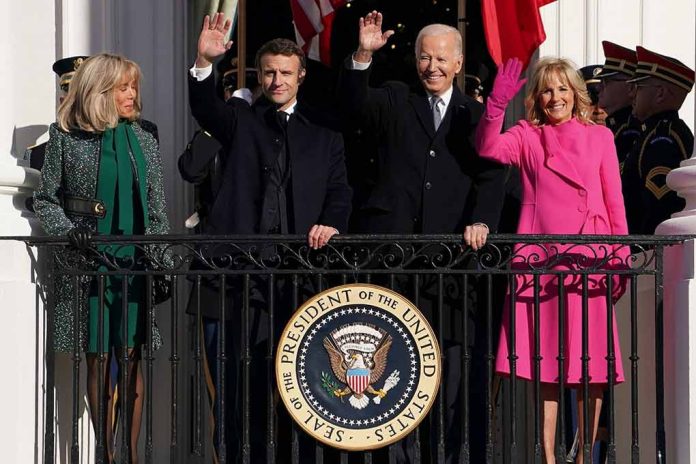 (Daily360.com) – House Oversight Committee Chairman James Comer (R-KY) said earlier this week that he has subpoenaed the FBI for files related to whistleblower testimony. He said that file details "money for policy decisions" Joe Biden made as Vice President and is evidence of a "criminal scheme." Comer along with Senate Budget Committee ranking member Chuck Grassley (R-IA) requested formally Attorney General Merrick Garland and FBI Director Christopher Wray investigate the claims and turnover the documents which he says are both protected and highly credible.
The letter Grassley and Comer sent says in part that the document(s) they want called FD-1023 has within it precise descriptions of this scheme. The letter addresses that if true then the DOJ and FBI have had enough evidence for at least an investigation and asks why no steps seem to have been taken in that direction.     
Let's recall that while Joe Biden was vice president his son Hunter and brother James raked in millions of dollars from foreign nations such as Ukraine, Russia and China. Joe Biden is known to have interacted with the foreign business associates of his family multiple times.
As such Grassley and Comer asked why with this information known, why the DOJ and FBI made the decisions they made regarding this matter. Especially since the public has concerns about these entities being biased, they have done little to nothing with what appears to be major illegalities by the Biden family businesses. 
Hunter Biden has been sheltered but what many see as a political protection scheme to this point. As multiple congressional committees dig into his past dealings they keep hitting roadblocks put up by officials within the Biden White House. Secretary of State Anthony Blinken for example testified that he never had any email correspondences with Hunter Biden yet after months of investigations the committees have found multiple emails between the men. 
Copyright 2023, Daily360.com