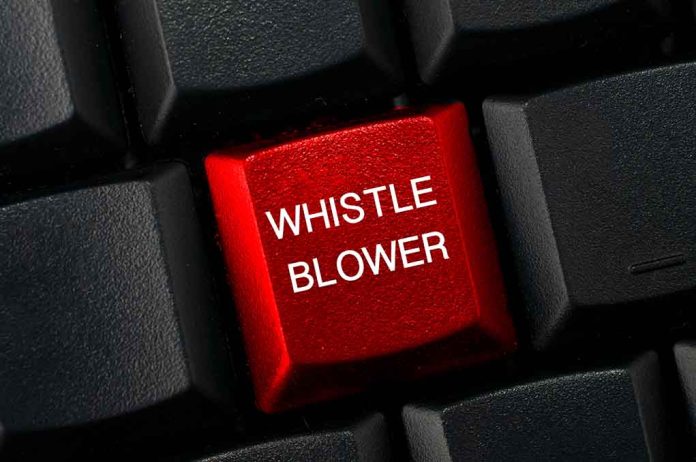 (Daily360.com) – Garrett O'Boyle an FBI Special Agent with the Kansas City field office told the House Select Subcommittee on the Weaponization of the Federal Government that the agency had him divide up cases to "juice" the numbers. He gave an example of one case he was working on that was then divided into four separate cases by his superiors, thus increasing the overall case numbers.
He stated not only does this help the numbers but is also used to garner more funds for the agency. He said that while he's, in reality, working on one case, the agency now positions it to look as though I "had four [cases], so we need you to give us more money," to combat the big threat of domestic terrorism.
O'Boyle testified to one specific threat tag the FBI created; THREATSCOTUS2022. This tag was created to deal with the federal crime of threatening Supreme Court justices in the wake of the Dobbs vs. Jackson Women's Health Center decision leak. He says that tag was then repurposed to focus on pro-lifers. O'Boyle in his testimony claims he pushed back on this saying "why are you focusing on pro-life people… it's pro-choice people doing out there protesting."
O'Boyle also said he was instructed to collect information from an undercover 'pro-life source' about threats to Supreme Court justices. He said this did not make sense as that informant would have no knowledge of such things.
When asked if he felt these decisions were politically motivated, O'Boyle responded "I do." O'Boyle was suspended by the agency which he feels was retaliation against him for whistle-blowing. When asked, the FBI said it would not comment on any threat tags and insisted they are just a statistical tracking tool. They further stated they do not retaliate against whistleblowers. Committee chair Jim Jordan said they are continuing to investigate "startling allegations" about the FBI running politically motivated investigations.
Copyright 2023, Daily360.com