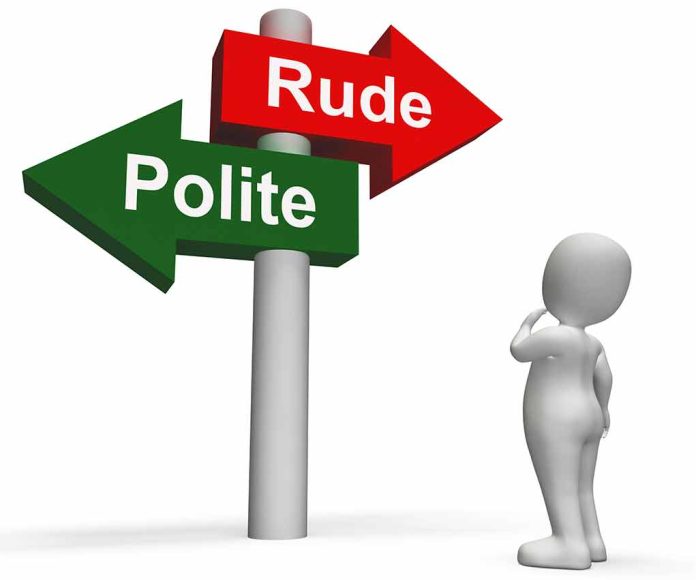 (Daily360.com) – There is an ongoing feud inside the White House Press Room that does not seem to be subsiding any time soon. 
Today News Africa journalist Simon Ateba has been vocal about his grievances with White House Press Secretary Karine Jean-Pierre for most of her time in that role. Ateba has not been called on to ask a single question of the President's spokeswoman in over nine months. 
Ateba famously took his issues with Jean-Pierre to the then-Fox News Tucker Carlson Show. He appeared numerous times, including in a long-form sit down interview for Carlson's "Tucker Carlson Today." During his news show segments Ateba said he believed Jean-Pierre holds a personal animus toward him. He speculated that it was due to his race and lack of wealth and status.
Ateba speculated that the press secretary may not like his accent, status or place of birth, but that professionalism demanded that she call on him to ask a question at least occasionally. In one instance in March while the cast of the television show "Ted Lasso" was in the press room promoting their meeting with Joe Biden, Ateba spoke up and a visibly angry Jean-Pierre scolded him and said "we're not doing this." The actors looked surprised but what happened next surprised Ateba—his colleagues in the press room audibly chastised him for speaking up.
History repeated itself early in the week when Ateba once again spoke up and wanted an answer as to why Jean-Pierre continues to ignore him. The press secretary had just reassumed the podium from Department of Defense Assistant to the Secretary of Defense for Public Affairs, John Kirby, when Ateba interjected. Jean-Pierre refused to grant him a question or an answer why this pattern of behavior continues. She called him "rude" and threatened to end the press conference altogether due to his questioning of her motives. Again, Ateba's colleagues became audibly annoyed with him with some chastising him for believing not being called on in over nine months is anything nefarious. 
Copyright 2023, Daily360.com