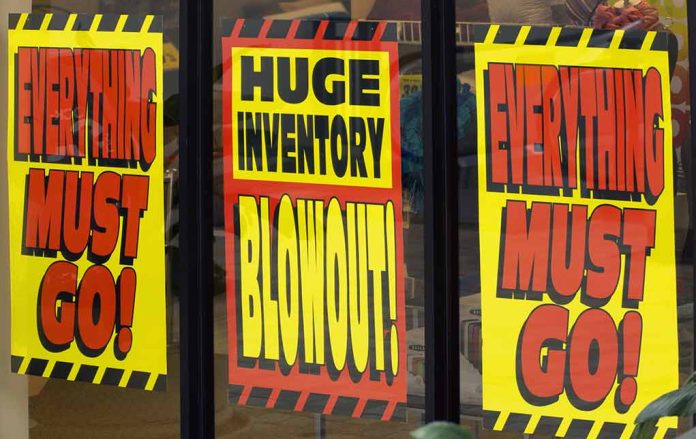 (Daily360.com) – Senator Tom Cotton (R-AL) recently said, "Selling hundreds of millions of dollars worth of border wall materials at a loss shows Joe Biden's priorities." Cotton said this while appearing on Fox News to chastise a recent decision by the Biden administration to liquidate Trump's border wall materials for pennies on the dollar. 
The materials began to show up for purchase on the website GovPlanet.com which is where government agencies sell surplus and other materials they no longer need or want. Sources are reporting the border wall materials were posted with deliberate ambiguity as to their original purpose.
A source told The Daily Upside that they are "legally not allowed" to disclose these materials were intended for the U.S. border wall construction. This source said the threats of job loss have kept people quiet but as for their potential border wall intended purpose; the source says "110%" that is where they came from. Rather than use these materials to complete the border wall and help the unsustainable flood of migrants the administration has chosen to spend around $300 million storing them. The Defense Logistics Agency of the Department of Defense has confirmed the materials, most of which have been lying dormant since 2020 in the south-western sections of the United States, are in-fact being sold off.     
The sales are collecting pennies on the dollar relative to the value of the materials. Recently, the government sold off 81 lots of 'square structural tubes' that would have secured the long vertical metal bollards for merely $2 million total. They also sold 729 28-foot-tall hollow beams for $154,200. Senator Roger Wicker (R-Miss) called this decision "wasteful and ludicrous" saying the administration has "no shame." 
Republicans were trying to get legislation called "Finish It Act" through, which would mandate the border wall be finished with the available materials but selling off the materials would neutralize those efforts. Whatever profits are raised from these sales will be allocated to the Pentagon and Department of Defense and used at their discretion. 
Copyright 2023, Daily360.com