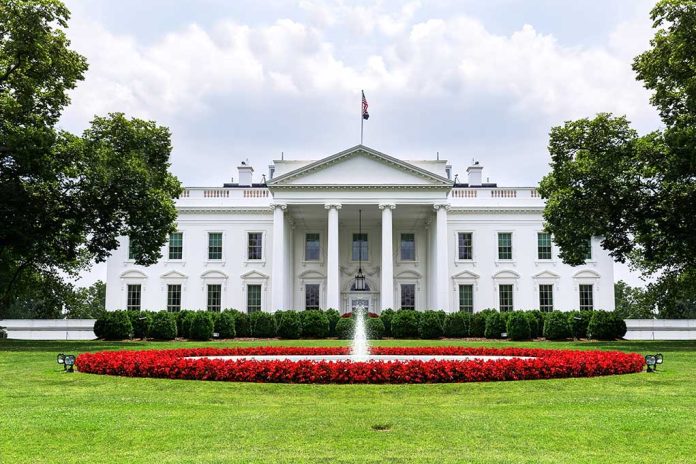 (Daily360.com) – On January 12, the House of Representatives passed the Protecting America's Strategic Petroleum Reserve from China Act (HR 22) with significant bipartisan support. The bill would prevent the secretary of Energy from selling SPR products to China or any other entity associated with the Chinese Communist Party (CCP). The White House, however, isn't impressed.
When if President Joe Biden would support the bill, should it make its way to the Oval Office, White House Press Secretary Karine Jean-Pierre downplayed its significance instead of answering the question. She said the piece of legislation was a "non-issue," stating the administration is focused on lowering "costs for American families" instead of making prices worse.
A reporter asks if Biden would support legislation that bans the export of oil from the strategic petroleum reserve to Chinese companies given oil previously flowed to China from the reserve.

The WH press sec says "This bill addresses a non-issue." pic.twitter.com/j8d3teXvuT

— The Post Millennial (@TPostMillennial) January 23, 2023
In July 2022, Fox News wrote an exclusive about Republican claims that the Biden administration was funneling oil from the US Strategic Petroleum Reserve (SPR) to China and other foreign countries for "nefarious reasons." The White House denied the allegation, calling the accusation "ridiculous and false." At the time, White House spokesman Ian Sams told the outlet the Department of Energy had to sell released oil to the highest bidder — no matter who was on the other side of the deal, which is true. The current piece of legislation, if passed, would remove China from the equation entirely. According to the congressional bill tracking website, HR 22 is currently on the Senate calendar and has been read twice so far.
Interestingly, Senators John Barrasso (R-WY) and Susan Collins (R-ME) recently introduced the Secure Auction for Energy Reserves (SAFER) Act, which would also prevent SPR sales to China and other "hostile nations." However, with a Democratic majority in the Senate, it's not clear whether either measure has enough support to pass and advance to the House.
If one or both of the bills did, however, Jean-Pierre didn't indicate whether or not Biden would sign either into law.
Copyright 2023, Daily360.com