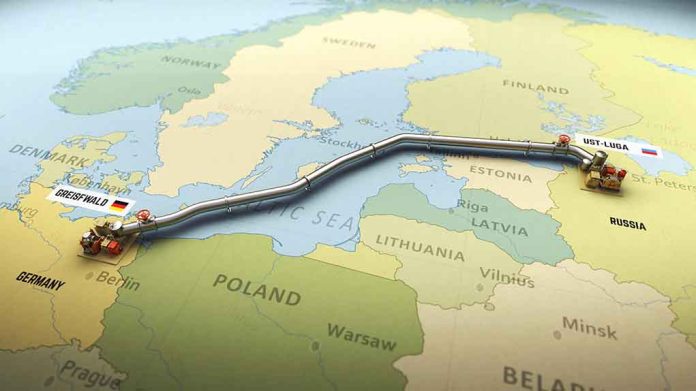 (Daily360.com) – The Nord Stream pipeline which runs from the coast of Estonia into Germany was critically damaged by an explosion during an attack in 2022. Exactly who is responsible remains a finger-pointing exhibition between nations. The most recent example was printed by the New York Times (NYT) which published information from an anonymous U.S. security source, attempting to link a "pro-Ukrainian group" to the incident. In response, Ukrainian officials have come out and denied any involvement whatsoever.
The pipeline was an essential energy component for the people of Germany. Formal investigations confirm deliberate sabotage but no official blame has been assigned. German media did seem to back up the NYT reports even going so far as to identify a ship allegedly owned by two Ukrainian businessmen. Their report gets murky when trying to delve into more details. They claim the ship was rented by people of unknown national origin, left from a Polish port, thereafter a six-man team planted explosives on the pipeline. They say the men used fake passports but American sources claim them to be Russian, Ukrainian, or a mix of both.
Ukrainian presidential advisor Mykhailo Podolyak went so far as to compare these reports to "conspiracy theories." Western nations have largely pledged an alliance with Ukraine and are similarly resisting any accusation of it being an act of Ukrainian terrorism. German officials have stated they remain skeptical, with Foreign Minister Annalena Baerbock asserting we not "jump to conclusions" about laying blame.
This matter has been under the spotlight recently due to the writing of investigative journalist Seymour Hersh. He asserts the U.S. government was behind the act. For their part the Russian government officials defend their Ukrainian foes and say linking them to the pipeline sabotage is "fake news" and coordinated deception. German officials say they can find no evidence the Russians were behind the explosion either. Expect more finger-pointing in the weeks ahead.
Copyright 2023, Daily360.com