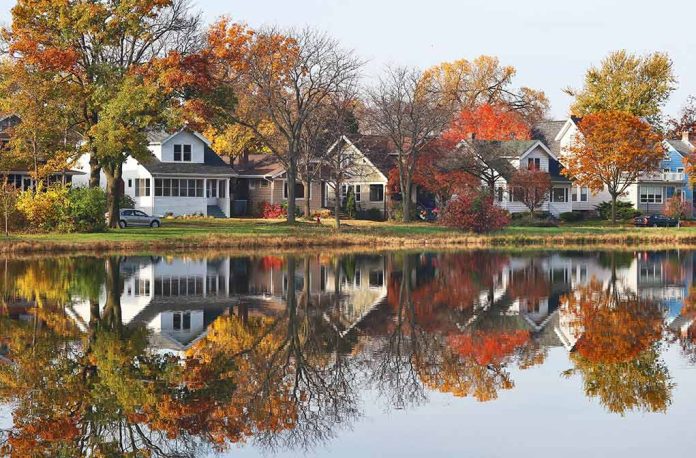 (Daily360.com) – An incident making news out of suburban Milwaukee, Wisconsin is like something out of a deranged horror film. Residents were shocked to see two young boys wandering the neighborhood completely naked, hair matted, and covered in filth and what looked like blood. People alerted the police who arrived to find the boys no longer roaming the neighborhood. 
Neighbors pointed the first arriving officer to a home, informing him the boys had been dragged inside. The officer approached the home and was let in by Katie Rae Koch, 34 who it turns out is the mother of the two boys. The officer was stunned by what he saw; he describes the home as uninhabitable and a "terrible hoarding situation." As he made his way through the clutter to the boy's room, he found that room had boarded up windows, was in complete disarray and even had feces smeared on the walls. 
The boys aged 7 and 9 are not toilet trained, cannot read or write and the younger is unable to form even basic sentences. The neighbors describe the sight of them on the street as akin to seeing "cavemen" wandering about. Most neighbors said they did not know Koch even had children at all. Koch initially tried to tell the officer what he thought was feces was chocolate and paint. The officer said between the smell and sight that was obviously untrue. 
Koch did not reside in the house alone with her children, her live-in boyfriend Joel Manke, 38 arrived some time after the officer. Manke said Koch and her sons moved in about three and a half years prior and he saw himself as their stepfather. He told police he knew the treatment of the boys was wrong but said little about it as he chose to "pick his battles" with Koch. 
The boys have never been to school and had to have their heads shaved due to the feces and matting. Koch wrote her sons a 3-page apology letter. Koch is being held on $30,000 cash bail while Manke's bail is $6,500, both are facing two counts of felonious chronic neglect of a child and false imprisonment with Koch receiving two extra misdemeanor counts of neglecting a child. They face 44 years in prison each and will appear next in curt on July 26. 
Copyright 2023, Daily360.com