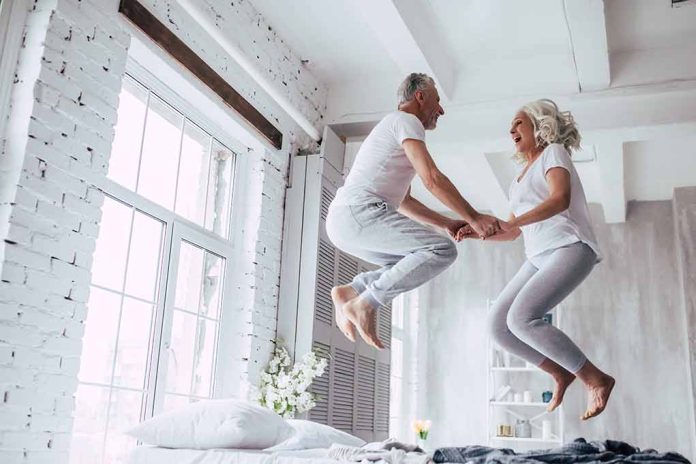 (Daily360.com) – A story about truth being stranger than fiction and fiction belying the truth seems to be coming out of Utah this week. A woman named Kouri Darden Richards has been charged with allegedly poisoning her husband and causing his death. As the story goes police arrived at the couple's home after 3:00 in the morning to find Eric Richins lying at the foot of the couple's bed.
They couldn't resuscitate him and he was pronounced dead at that time. Kouri told authorities she'd made her husband a celebratory Moscow Mule to celebrate a business success they'd shared. She told police she was not in the bedroom at the time of Eric's collapse because she was tending to one of her three children who'd been having a nightmare. 
She said when she came back to the bedroom she found Eric cold and called police; she also said she did not take her cell phone to her child's bedroom with her. However, police say records indicate the opposite as she sent several text messages which she then deleted, while in the child's bedroom.
What was it that killed Eric exactly one may wonder, it was of course fentanyl. A dose five times the lethal dosage of the drug was found in Eric's system. Fentanyl is killing hundreds of thousands of Americans every year and can be lethal in just 2 milligrams. 
The "acquaintance" Kouri was apparently texting with is a man with history of drug possession. It seems she'd asked for hydrocodone, then for "Michael Jackson stuff" before asking for the scourge that is fentanyl. A month prior Eric had become violently ill after a dinner with his wife and told a friend he believed Kouri had poisoned him. He even went so far as to change his beneficiary of his will to his sister.
After that incident it was reported Kouri acquired more fentanyl and within one week of that, Eric was dead. Kouri later wrote a children's book called "Are You with Me?" for children who have lost a parent. She also posted several times to social media expressing her grief and how hard it was living and raising children without her husband. Her detention hearing is slated for May 19th. 
Copyright 2023, Daily360.com