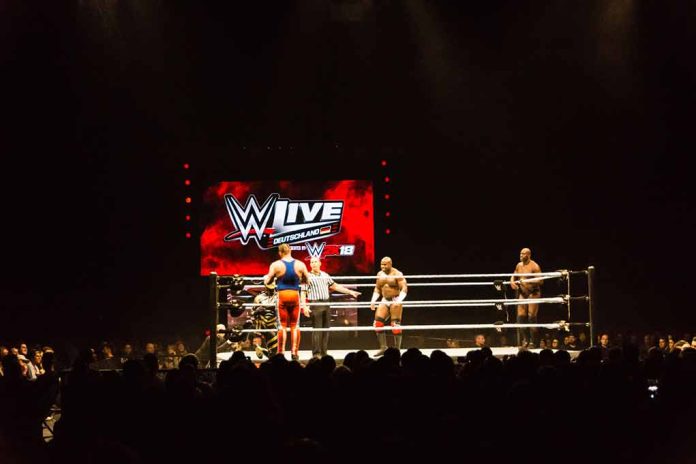 (Daily360.com) – The professional wrestling word is in shock and morning over the recent unexpected death of for WWE superstar and champion Bray Wyatt. The performer, whose real name is Windham Rotunda, was widely regarded as one of the most creative talents in the business. 
Fans and wrestling media remember Rotunda and someone who would craft some of the most unique and creative narratives they'd ever seen. They say he strove to do things that had not been done before. Rotunda was known to take creative risks like few before him. His Wrestlemania 36 "Funhouse Match" with John Cena is widely believed to be one of the most unique matches in pro wrestling history. 
Rotunda once took part in crafting a "White Rabbit" Alice in Wonderland-inspired clue hunt that involved QR codes and fan interaction leading up to a big television reveal. His creativity was uniquely his but he did come from a wrestling legacy family; he was the son of Mike and Stephanie Rotunda and the grandson of Robert Windham, otherwise known as "Blackjack Mulligan." 
Rotunda's cause of death at just 36 years of age has not yet been made public. Fellow wresting stars shared their sorrow and memories of Rotunda. Former superstar and now WWF executive Paul "Triple H" Levesque offered condolences to his family. Dwayne "The Rock" Johnson posted that he was "heartbroken" and reflected on the man he worked with and thought of as a "very unique, cool and rare character." Mick Foley similarly praised Rotunda's unique creativity and style and said he was honored that he used one of Foley's signature moves as a tribute. Foley called Rotunda a "true visionary" and a rare star. 
Rotunda's death follows only days after another wrestling legend, Terry Funk, died at 79 years old. The Hall of Famer wrestled for decades beginning in the 1960's and ended with his last match in 2006. Funk was featured in films like "Road House" with Patrick Swayze and other acting roles. His in-ring tough guy persona was offset by what friends and family called one of the kindest and most sincere people outside the ring.  
Copyright 2023, Daily360.com