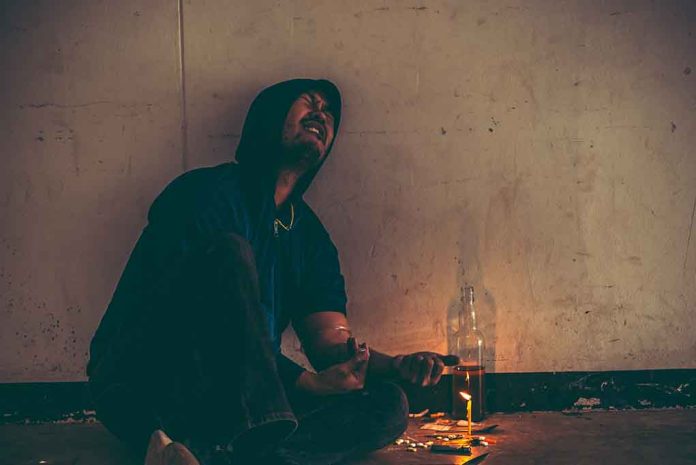 (Daily360.com) – The U.S. Drug Enforcement Administration (DEA) has issued a warning throughout the nation concerning a new drug that's being distributed. It's a hybrid of fentanyl mixed with a drug called xylazine aka "Tranq" which is described as a flesh-eating zombie drug. The DEA is altering states of the large increase in the drug being trafficked into the country. Tranq is a very powerful sedative used by veterinarians.
Anne Milgram, DEA administrator said Tranq is making the already very deadly fentanyl even more lethal. She added the agency has seized this mixture in 48 states and in 2022, 23% of fentanyl powder and 7% of pills contained Tranq. The reason the risk increases is that xylazine is not an opioid so the use of naloxone (Narcan) won't reverse its effects. As the fentanyl pandemic has grown, more police and other professionals have been issued Narcan devices to save overdose victims when time is precious.
Overall experts still recommend the use of Narcan when encountering someone who has been drug poisoned. Another effect of Tranq is a user can develop severe wounds which could become necrosis; skin tissue rots away, possibly leading to amputation.
The U.S. Centers for Disease Control and Prevention, say over 107,000 Americans were killed between August of 2021 and 2022 from drug poisoning with fentanyl accounting for about 66% of those. The DEA further alerted that its Mexican drug cartels trafficking these chemicals which originate in China.
The DEA sent a communication to health professionals about xylazine, reminding them this drug is not for use in humans and could cause life-threatening side effects. What makes Tranq even more troublesome is its effects can look like an opioid reaction despite not being one thus masking proper treatment protocol. As such it's urged providers to look for other symptoms such as "severe, necrotic skin ulcerations." "Tranq Dope" can be found for as little as $4 a dose in Philadelphia and xylazine was found in over 90% of drug samples tested there in 2021.
Copyright 2023, Daily360.com