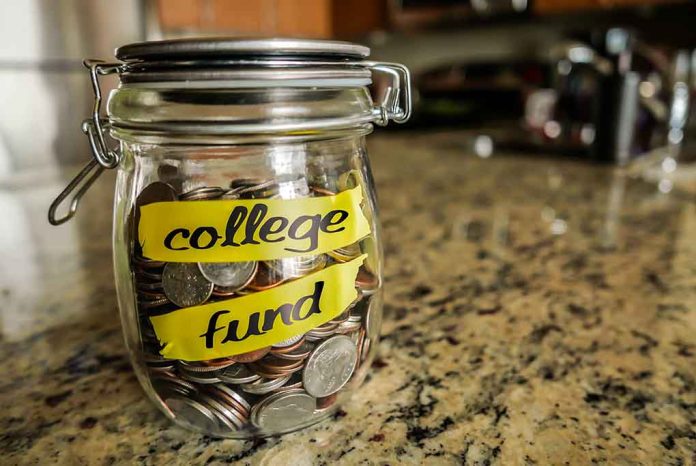 (Daily360.com) – Financial aid availability plays a significant role in allowing students to attend college and university. Getting accepted into your school of choice is only the first step. The next step is figuring out how to pay for your degree.
College students can get aid through loans, grants, work-study programs, and scholarships. Getting a hold of various options now can help minimize the debt a student will be saddled with upon graduation.
Below, we discuss four types of financial aid that may be available.
Grants
Grants are one kind of financial assistance that does not require students to repay, or contribute interest payments. Grants can be used to cover tuition fees or other education-related expenses, like housing or textbooks.
There are different grant programs, but some of the most common forms of grants fall under government and state government grants. Federal grants are available for undergraduate students who demonstrate significant financial needs, and are offered to eligible students upon completion of the Free Application for Federal Student Aid, more commonly known as FAFSA.
Federal grants provided by the U.S. Department of Education include:
State governments also offer grants. For example, Texas state offers the Texas Grant program for Texas students, while California offers the Golden State Teacher Grant program. Different states will have different programs, each with their own eligibility requirements.
Loans
Student loans are a common form of financial aid. With loans, student borrowers must pay back the loan and the accrued interest. Therefore, borrowers must understand the loan payment options prior to taking out the loan so they can successfully repay it on time.
The U.S. Department of Education offers various direct loans, including Direct Consolidation, Direct PLUS, Direct Subsidized, and Direct Unsubsidized.
Private lenders also offer loans, However, federal loans often offer lower interest rates, have fixed or unchanging interest rates, and do not need to be repaid until after graduation. So it is worth finding out if you are eligible for federal loans before taking out private loans.
Work-Study Programs
Federal work-study programs are programs that allow students to earn money for college expenses via part-time jobs, either on or off campus. The program encourages work related to the course of study or major, or community service work. However, the student is also limited in how many hours they are allowed to work per week in the program so as not to interfere with their time to study.
The work-study financial assistance program is also determined by completion of FAFSA, and the award depends on the following:
Level of financial need
Level of school funding
When the application is made
Scholarships
Scholarships are awards granted to students who meet certain academic benchmarks. The criteria and conditions must be met for a scholarship to be granted or maintained. Like grants, they do not require repayment and do not accrue interest. Often they depend on the student's achievements in academics, athletics, or community service.
Different organizations may offer scholarships. They may be non-profit organizations, colleges, religious organizations, employers, private organizations or endowments, or even the government itself. Many of these scholarships will be aimed at members of a particular groups, such as racial or ethnic minorities, gender minorities, or military families.
There are different types of scholarships, which means that they can come in various forms. Some scholarships are one-time-only awards, and they may cover the entire cost of college or only some of the cost of tuition. Often, funds dispersed must be used for tuition or expenses necessary for attending school, like housing, books, and other supplies.
Finding a scholarship can be its own full-time job. You can apply for government scholarships at StudentAid.gov/scholarships. Other databases that offer information about scholarships that might be right for you include College Board and CareerOneStop.
Before applying for any financial assistance, you must get familiar with different kinds of financial aid, their eligibility requirements, and repayment plans, if applicable. Doing this will increase your chances of a successful application with as little repayment as possible.
Copyright 2023, Daily360.com