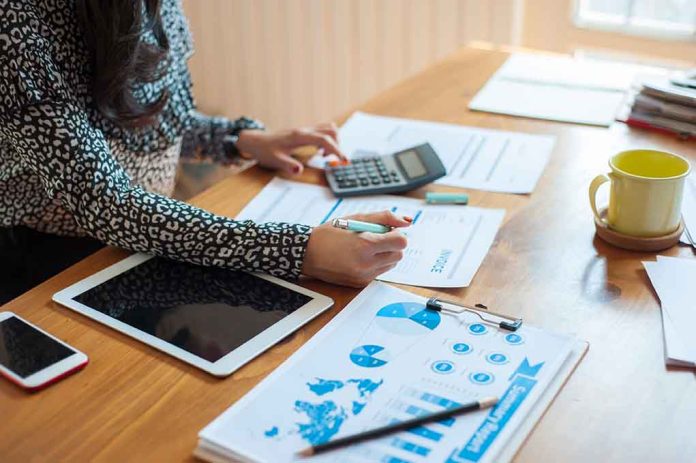 (Daily360.com) – While making purchases on credit is a regular part of life for most consumers, unfortunately debt and dealing with debt collectors is also commonplace. Here are some tips for working with creditors and debt collectors that consumers can use to ensure that their rights are protected.
1. Make Sure They're Playing Fair
If you have used your credit to obtain a loan or a credit card, it is important to check the terms and conditions of your agreement with the creditor on a regular basis in order to ensure that any charges that are being assessed to you are in accordance with your loan agreement. Although there has been focus and reform regarding the types of penalties and charges banks can assess on items such as overdrafts and "payday" type loans, banks and other lenders can — and commonly do — assess charges that are not owed to them.
When negotiating a debt, get the terms of the repayment in writing as soon as possible, and do not begin repaying the debt until a written repayment agreement is in place.
2. Don't Tolerate Bullying (Because You Don't Have To)
The U.S. Fair Debt Collection Practices Act prohibits creditors and debt collectors from engaging in certain types of behavior, such as calling consumers late at night or at any time when they have asked for contact to stop, attempting to publicly humiliate the consumer by posting information about their debt on any website or on a social media platform, or threatening to arrest them if they don't pay the debt.
3. Know the Statute of Limitations On Your Debt
Debt collectors only have a limited amount of time to pursue the collection of the debt through the filing of a lawsuit against you. This time period is known as the statute of limitations, and it varies according to:
The type of debt
The state laws where you live
Whether the state laws are applicable according to your credit agreement
As explained by the U.S. Consumer Financial Protection Bureau, the statute of limitations in most states and with most types of debt falls within the three to six year range, and this time begins either when you first fail to make a payment on the debt or from the date of your last payment. It should be noted that, in most states, even if the statute of limitations has expired, debt collectors can still contact you through phone calls and letters in an attempt to get you to pay the debt. However, if the statute of limitations has expired on the debt and they're threatening to file a lawsuit against you, they may be in violation with the Fair Debt Collections Practices Act.
Likewise, if a creditor files a lawsuit against you after the statute of limitations has expired, a court can still render a decision against you if you fail to show up and point out that the statute of limitations has expired.
4. Know How to Spot Debt Collection Scams
Credit bureau, Experian, notes that not only are legitimate but poorly behaved debt collectors an issue for consumers, but also criminals who dupe consumers into believing they owe a debt when they don't. When approached by a debt collector, it is important to look for red flags that indicate a scam, such as:
A refusal to provide information about the original creditor or the amount you owe.
The debt collector requests personal information, such as a bank account number or social security number.
Pressuring the consumer to pay the debt via a money transfer or prepaid card.
The debt collector claims to be a government official or threatens the consumer with jail time.
The debt collector threatens the consumer's friends or family if they do not pay.
A debt collector should always be able to provide information to validate the debt that is owed. Those who have been targeted by a debt collection scam are encouraged to report the issue to the Federal Trade Commission.
5. Know When to Seek Help From a Professional
When in doubt regarding dealing with a creditor or debt collector, it is important to seek the advice of an experienced financial advisor or attorney. Additionally, you can file a complaint with the Consumer Financial Protection Bureau online or by calling (855) 411-2372.
Copyright 2023, Daily360.com