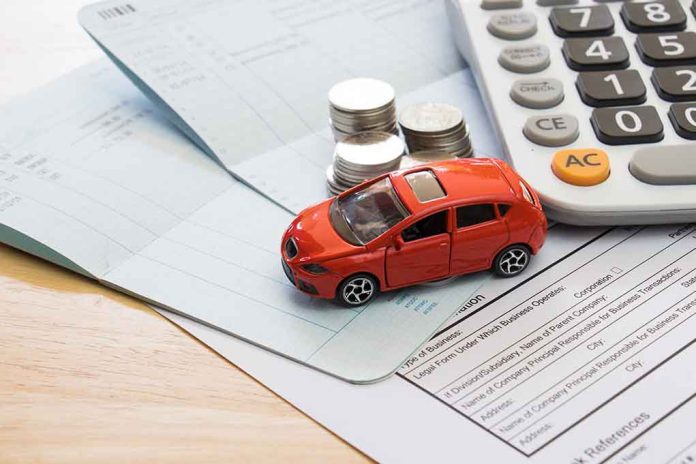 (Daily360.com) – Car insurance can prove incredibly expensive. With the price of seemingly everything increasing, finding discounts for vital services like car insurance can prove particularly important. Take a look at these discounts you may be able to get on your car insurance and how to pursue them.
1. Discounts for Good Grades
High school and college students can often get discounts on their car insurance for maintaining good grades. The discount offered by your provider may vary, but most providers do offer a reasonable good grade discount for younger drivers. You may need to submit your grade card or a report of your grades to your insurance provider.
2. Safe Driver Discounts
Some car insurance companies will offer discounts for safe drivers. That may start with staying with the same insurance company for a period of time, with no accidents on your record. However, many car insurance companies will also offer a discount for safe drivers who choose to install their trackers in their vehicles. Those trackers will keep track of the driver's speed, any sudden stops, and even whether the driver chooses to stop safely at traffic lights or stop signs, giving the insurance company a better idea of whether the driver chooses to drive safely.
3. Multi-Vehicle Discounts
If you insure your family's vehicles through multiple providers, you may be leaving money on the table every time you pay for your car insurance. Many insurance providers will offer a discount to families who have multiple vehicles insured through the same provider. The more vehicles you have, the more that discount may increase. If you have been insuring your vehicles through different providers–for example, if you and your spouse use different insurance providers simply because you have never bundled your insurance–it may be time to make a change.
4. Military or Veteran Discounts
Some insurance providers will offer discounts for current or former military service members. You may want to pursue insurance through USAA, which often offers the best deals on car insurance for service members. However, other insurance providers may also offer discounts for service members and their families, which can help save you a percentage on your car insurance costs each month.
5. Low Mileage Discounts
People today are working from home more frequently. You may find that you're actually spending little to no time behind the wheel, especially if you've managed to remove your morning commute thanks to the ability to work from your living room. Car insurance companies recognize that when you spend fewer hours on the road, you may have a lower overall likelihood of causing an accident, so they will often provide a discount on your insurance. You may need to use a mileage tracker or report your mileage to get those discounts.
6. Driving Class Discounts
If you have recently received a ticket or had an accident, you may notice your rates skyrocketing. However, many insurance providers will allow you to work down your insurance costs by taking a safe driver class or defensive driving class. Not only that, even if you have a safe driving record, you may be able to lower your car insurance rates by taking a defensive driving class. Make sure you consult your insurance provider to find out what classes are available for you to take and how much of a discount you can get for them.
Finding the right discount for your car insurance needs can be difficult. However, there are plenty of options out there. Talk to your insurance provider to get a better idea of how you can best save on your car insurance costs.
Copyright 2023, Daily360.com