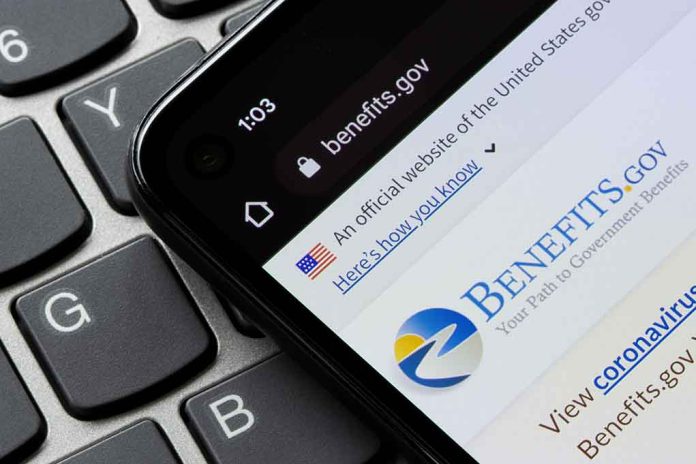 (Daily360.com) – Many people find themselves in need of some help at some point in their lives. Sometimes they can turn to family, friends, or even their communities for assistance. But when families or individuals come up against seemingly life-changing or even life-threatening issues, the US government might have various programs to help change those issues or, at least, make them manageable. The government has literally more than 1,000 programs available to help people, and they've organized a website called Benefits.gov to make them easier to find.
What Is Benefits.gov?
The US government provides help to people through various programs, grants, loans, and tax credits. Because there are so many opportunities available, they organized them all under the Benefits.gov website as a searchable database. People can look for help through categories on the site, searching specific agencies, or using a Benefits Finder tool.
Using the Benefit Finder
The Benefits Finder uses an extensive questionnaire to help match people with benefits that might be right for them based on their answers. The questionnaire doesn't ask for sensitive or identifying information. Still, to fit needs with programs, it asks about birthdates, genders, the state where the respondent(s) lives, and the number of members in the household. The Benefits Finder attempts to locate as many programs as possible that families or individuals might qualify for based on the responses to the questionnaire.
Types of Available Programs
The website divides the programs up into 16 categories, including:
Agriculture and Environmental Sustainability
American Indian and Alaskan Native
Disaster Relief
Children and Family Services
Education and Training
Employment and Career Development
Financial Assistance
Food and Nutrition
Grants
Healthcare and Medical Assistance
Housing and Public Utilities
Immigration and Refugee Assistance
Loans
Military: Active Duty and Veterans
Social Security and Retirement
Volunteer Opportunities
Several programs within these categories might help individuals or families. Let's explore just a few of the most typical ones.
Housing Choice Voucher Program
Families can choose where they want to live using the housing choice voucher program as long as it meets the program guidelines as determined by state public housing agencies (PHAs). This federal program, funded through the Housing and Urban Development Department (HUD), provides vouchers directly to landlords. If residents choose a property costing more than the value of the voucher, they become responsible for paying the difference.
The flexible voucher program allows much greater choice in where families live than the traditional Section 8 housing. While participants typically use vouchers for rental properties, they can also use them toward purchasing a home. Applicants must meet the eligibility requirements to qualify. People must apply through their local PHA, which administers the program.
Child Care and Development Fund
This fund assists low-income families who need child care assistance so that parents can work, receive training, or attend school. Qualifying applicants must be low-income or very-low-income parents or guardians of children under the age of 13 years old or disabled children under the age of 19 years. To apply, people should contact their state fund administrators.
Disaster Assistance and Emergency Relief Program
This program provides a tax credit to businesses and taxpayers dealing with disaster impacts. To be eligible, applicants must reside in a federally-declared disaster area and can claim the credit on the tax return for the year the disaster happened or by filing an amended return for the year before the disaster occurred using form 4684.
Federal Pell Grants
These need-based grants go to low-income students pursuing post-secondary degrees. Applicants receive grants, which they don't have to repay, based on financial need as determined by the Free Application for Federal Student Aid (FAFSA), cost of attendance, full or part-time student status, and ongoing plans to attend. To apply, students should complete the FAFSA form. The college or university they have chosen will notify them regarding how much they're eligible to receive that year.
Medicaid and Children's Health Insurance Program (CHIP)
The US Health and Human Services Department (HHS) channels federal funding to Medicaid and the Children's Health Insurance Program (CHIP), and states administer the programs locally. These assistance programs help low-income individuals, providing medical assistance they probably wouldn't receive otherwise.
Children receive routine medical exams and care through the CHIP program until they are 18. Each state sets eligibility requirements for CHIP and Medicaid programs, but access to these programs makes routine and emergency care a reality for most patients in these programs.
To find out whether they qualify and to apply, people should contact their state Medicare or CHIP administrator.
Many other programs are available through the portal, and a surprising number of people qualify for assistance. Consider using the Benefits Finder to look for programs because it never hurts to know there might be help available.
Copyright 2023, Daily360.com