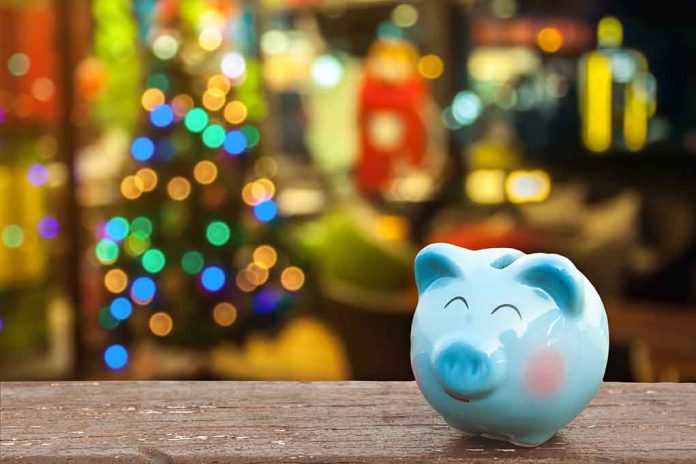 On a Budget? How To Have An Epic Holiday Season While Spending Less
(Daily360.com) – The holiday season comes with a desire to splurge on nice gifts and make merry. Unfortunately, as soon as it's over we start to count our losses. So this holiday season, how about some wise spending and intelligent saving? Here are ten tips on how to save more and spend less while still enjoying the holidays.
1. Use Discounted Gift Cards
Procuring inexpensive gift cards from retailers and using them to purchase real gifts for friends, family, and loved ones is a smart way to save money. For example, shoppers might get a deal on gift cards at Costco. This method can result in savings of between 1% and 25%.
2. Use a Rewards Credit Card
Avoid using any old credit card for holiday shopping. Instead, utilize a rewards credit card that pays back and offsets the cost of presents. For example, the Citi® Double Cash Card earns 2% cash back when used, 1% on transactions and an additional 1% once your credit card payment is settled. Do all holiday shopping with a card that offers points depending on which ones are most valuable to you.
3. Cash In on Gift-Card Special Promotions
With additional gift-card giveaways in December, many stores and restaurants hope to draw in many customers. This year's promotions might differ slightly from previous ones as businesses still feel the effects of rising inflation. However, a savvy shopper might use bonus gift cards and freebies to purchase more presents or send them as gestures of appreciation over Christmas. Bonus cards are a quick and simple way to save money this holiday.
4. Shop Through a Cash-Back Site
Use cash-back websites when buying online to reduce the cost of holiday purchases. Many retailers' websites are linked to these sites. Once on the site, you click on a link from a website and do your usual shopping. You will receive some of the commissions that the websites receive from retailers in the form of cashback. Typically, users receive between 1 and 5% of the original purchase price. It also enhances any benefits users may receive from their credit cards.
5. Begin Your Holiday Shopping Early
During the holidays, the most desired gifts are sold out. The simplest and most efficient way to reduce the cost of holiday gifts is to buy them early in the year. By starting early, consumers may keep tabs on product pricing throughout the year and make purchases when costs are at their lowest.
6. Use a Coupon App
There is an app for coupons that can be of use when shopping. Coupon aggregator apps, like RetailMeNot, can instantly find the most recent coupons for merchants nearby. Additionally, shoppers may access coupons through apps from retailers like Michaels or Walgreens.
7. Abandon Your Shopping Cart
As long as you are signed in to the website where you are shopping, it is advantageous to keep your products in your shopping basket overnight. A decent marketing team will send an email with an incentive to prompt the purchase of items in the cart. According to Sara Hunt, one strategy that ecommerce platforms use to increase sales is to send abandoned cart emails.
8. Get Crafty
Instead of spending money, look around the house to see what is available and consider how it might be crafted into nice gifts for loved ones. You can upcycle rusty jars into snow globes, old buttons into jewelry, and tins into candle holders. This strategy is one of the most cost-effective ways to cut back on holiday shopping. Also, you could make homemade sauces or pastries and offer them as gifts.
9. Use Cash Instead of Cards
When possible, avoid using credit or debit cards when shopping in person. Cash purchases force us to be more mindful of our spending, which can help us avoid impulsive purchases. Additionally, using cash eliminates the risk of interest charges, unlike using a credit card. The only difference is that you won't be able to earn rewards for your purchases.
10. Spend time with People
In some situations, people may not need gifts; instead, they may prefer to spend time together and engage in activities like holiday cooking, watching movies, and playing games to create lasting memories.
Copyright 2022, Daily360.com