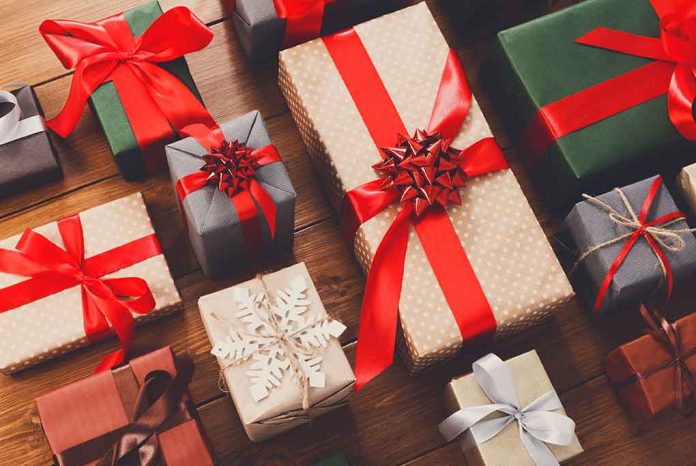 (Daily360.com) – Does your family need a little boost this holiday season? If you're struggling to stay afloat and need help with holiday gifts this year, there are resources that can help. Every family who chooses to celebrate deserves to experience Christmas magic this time of year. Fun gifts are hard to find even when things are going well, but this year has been even tougher than normal. Supply chain shortages, war across the globe, and lingering effects of the COVID-19 pandemic are still negatively impacting household finances and job situations. Throw in inflation, RSV, and active flu infections, and unexpected rent increases, medical bills, and rising energy costs can really put a dent in the household budget.
Don't sacrifice the happiness of your children, though — they still deserve gifts under the tree. If you're a low-income parent or guardian, consider the following resources to make sure your kids have a fantastic Christmas filled with magic.
Consider these organizations for help in providing your children the Christmas gifts they deserve:
Toys for Tots
Toys for Tots has been around for over three-quarters of a century! They receive donations from fortunate families and individuals and provide them to low-income families in need of toys, clothes, and other goods. The United States Marine Corps runs Toys for Tots locally, so guidelines and deadlines vary from location to location. The toys are received new and wrapped, and you get to choose a wrapped gift based on the age and gender of your child.
Ask for Help From an Elf with USPS Operation Santa
The United States Post Office will let you be an elf! When someone writes a letter to Santa, where does it go? Encourage your child to write a letter to Santa at the North Pole and send it via the post office. (If you're low-income or struggling to pay bills, consider including your own letter.) Suggest your child ask for things they need such as boots, new sneakers, or a warm jacket. Just add a stamp.
Volunteers get these letters. They then purchase the gifts and send them. Gifts that are small in cost and size are more likely to get a response, and there's no guarantee that an elf will adopt the letter.
Lions Club and Boys and Girls Clubs of America
The Lions Club and The Boys and Girls Clubs of America work hard to ensure kids are taken care of at Christmas and year round. Generally, they offer gifts and other resources to families during the holidays. These clubs have national charters but are operated on a local basis, so the activities they may conduct during Christmas time may vary. To participate, reach out to your local chapter. If they aren't running something, it's likely they will have a list of resources for you.
Buy Nothing and Freecycle
Buy Nothing and Freecycle groups are accessible online. After Thanksgiving, lots of families give away used and new Christmas decorations they have no need for anymore, so you can make your home festive for the low cost of free! The winter season also turns up lots of hats, coats, extra food, and more. Consider finding free gifts from your community here all while saving the planet by reducing plastic bag waste and reusing the items!
Christmas is meant to be a magical, giving time of year. Show your children that there is hope in the world and that people do care by taking advantage of the help these organizations provide. Your community cares, especially during the holidays. Make it some Christmas magic to remember.
Copyright 2022, Daily360.com